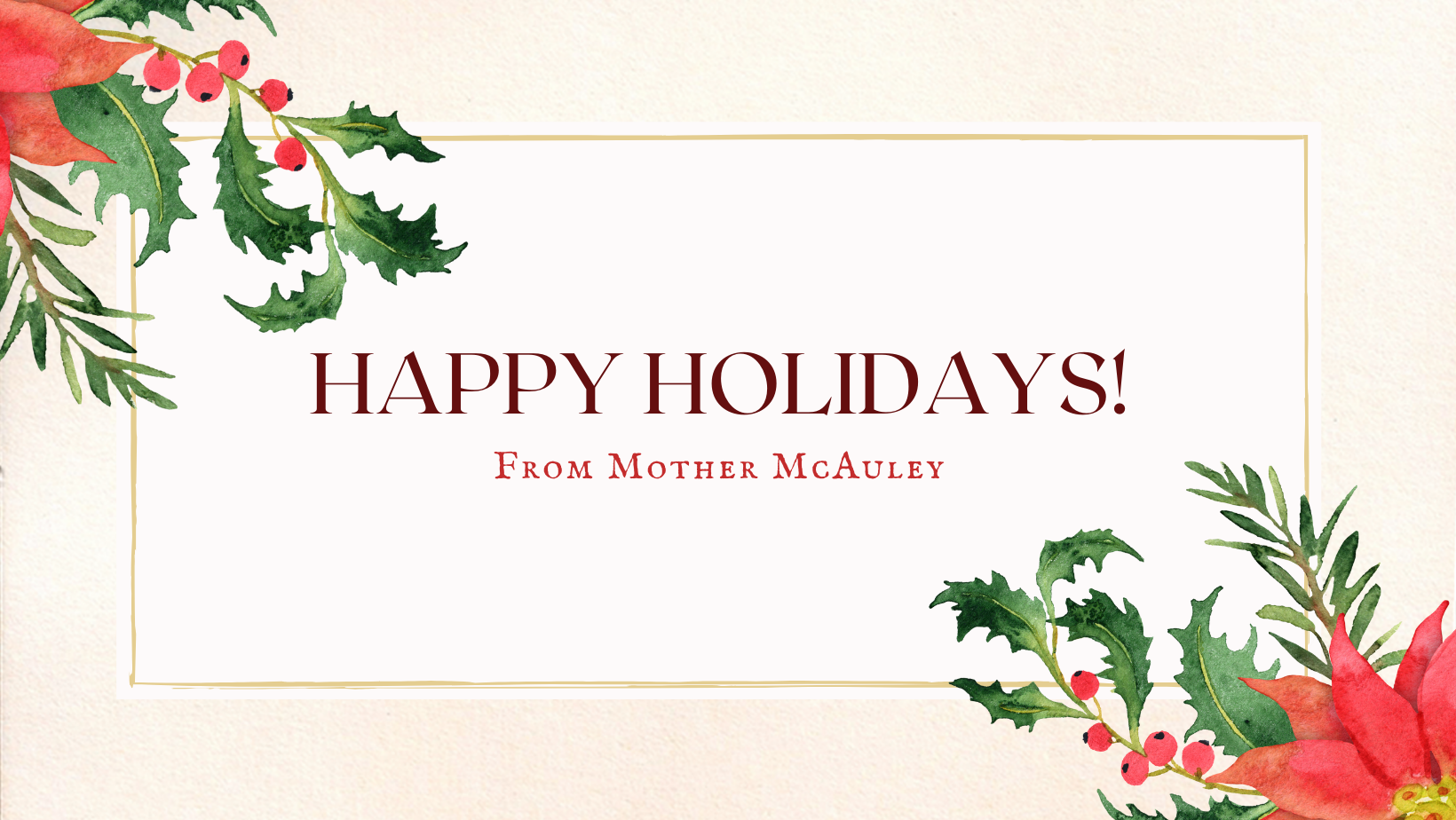 Dear Parent(s)/Guardian(s),
It's a semester to remember, that is for sure. But instead of remembering the challenges, we choose to focus on the feeling of gratitude - grateful for the incredible fortitude our students and families have shown in the face of adversity, thankful for the dedication of our faculty and staff, and immensely appreciative to you, our parent community, for your unwavering support amidst so many changes.
As announced in the last newsletter, we begin second semester fully eLearning on Tuesday, January 5 through Friday, January 15. We resume our hybrid schedule on Tuesday, January 19. Please click here for the third quarter schedule. When we near the hybrid return, you will receive information about resuming the reporting procedures for quarantine needs or positive COVID tests.
On a personal note, my husband and I, with our two little ones, excitedly await the birth of our new baby due near the end of 2020. While I am on leave in the third quarter, Mrs. Meg Gardner, our Assistant Principal and Dean of Upperclasswomen, will fulfill the role of interim principal.
Finally, as we conclude this semester, on behalf of our entire administration, faculty, and staff, we wish you and your families a very Merry Christmas and the Happiest New Year!
Merry Christmas, Macs!
Mrs. O'Reilly
We hope that all of our students and their families have a wonderful and relaxing Christmas break! The holiday season often means happy times spent with family, attending celebrations, and giving gifts. But for many people, the holidays can be a sad time filled with grief after the passing of a loved one. If you, or your daughter is experiencing grief, click the buttons below and please consider the following tips to help you through this difficult time:
Click the button below to view the Community Alert from the Chicago Police Department.

We held a special ceremony to honor our Macs With Merit! These students were selected by a teacher or staff member to receive this award based on their honorable character, diligent work ethic and notable contributions to the McAuley community. We are very proud of these young women!
Click the button below to view our Macs with Merit.
Second Semester Complimentary Lunch
We are very pleased to announce that the lunch program that Mother McAuley and Country House have partnered on will continue into the second semester. In fact, the no-cost, made from scratch lunches will be available during the eLearing days in January. The U.S. Department of Agriculture has provided McAuley with the appropriate funding that has made these lunches free for students.
Starting Tuesday, January 5 through Friday, January 15 any family with a McAuley student may pick up a hot lunch and cold breakfast for the next day at the school. The pickup will be from 1:15 pm to 1:45 pm each day at the west doors of the main gym. Please pull your car along the gym and staff will bring the lunches out to you.
Families may pick up lunches for any child in the household, not just the McAuley student and the children need not be present. Simply state how many children reside in your household.
It's A Wonderful Life - Radio Play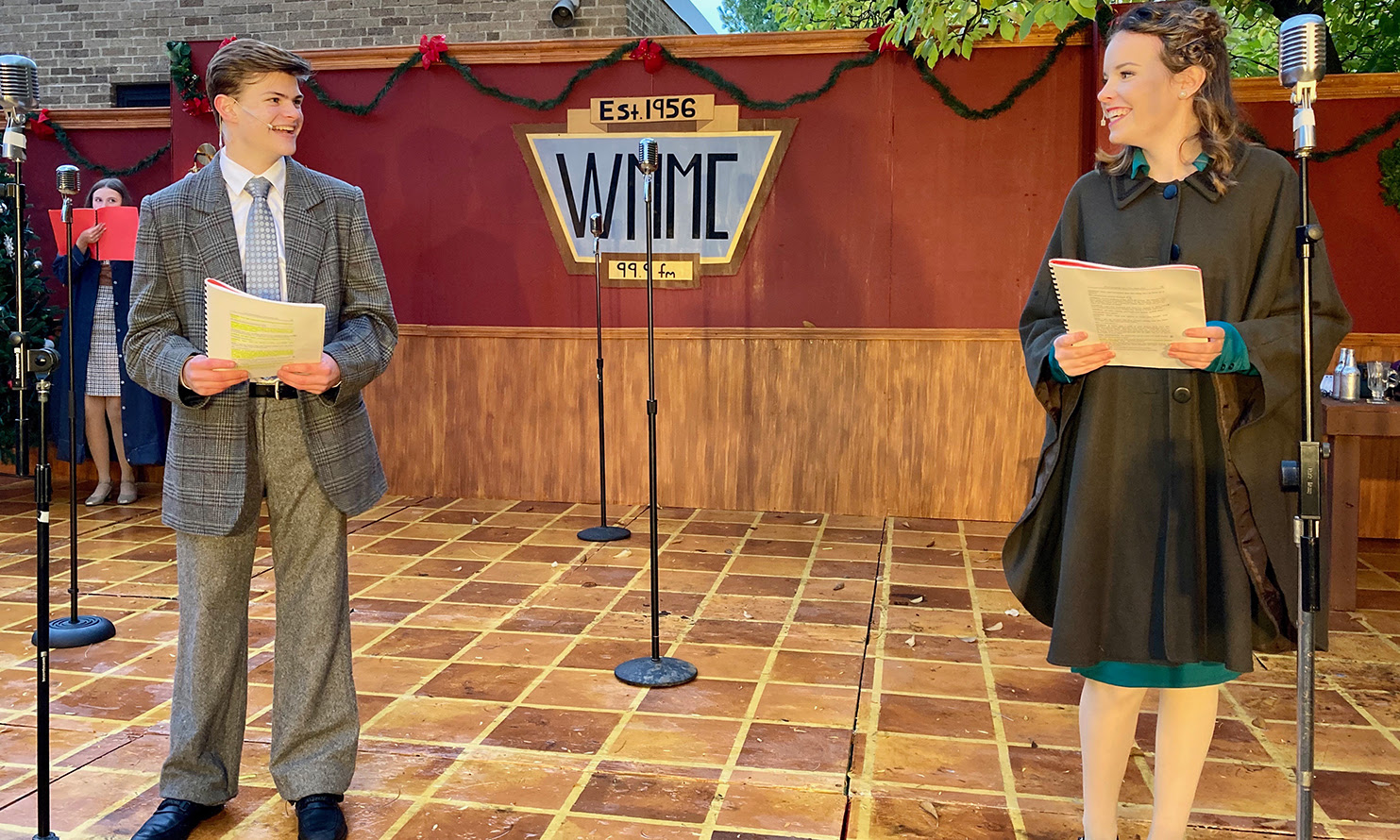 Congratulations to our Theatre Program for putting on a beautiful holiday performance of "It's a Wonderful Life: A Live Radio Play". It streamed from Saturday, December 12 through Tuesday, December 15!
Brother Rice and Mother McAuley Band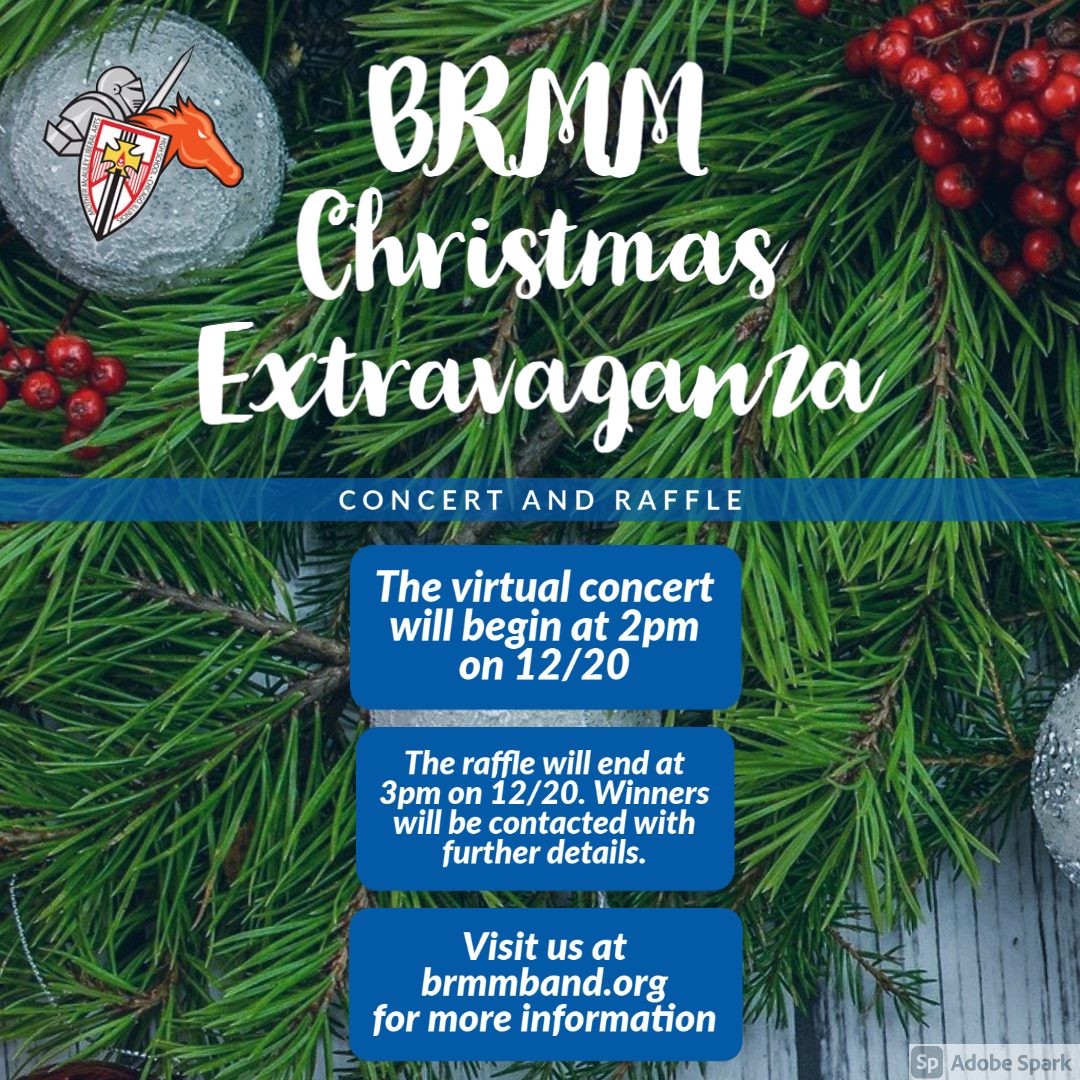 During the season of giving, please consider purchasing a raffle ticket to support the Brother Rice and Mother McAuley Band! They have a wide variety of raffle prizes planned with a limit of 20-30 tickets being sold PER item. Raffle ticket purchases are available until Sunday, Dec. 20 @ 3 p.m. Click the button below to purchase!
Finally, mark your calendars because the Brother Rice and Mother McAuley Band will host a virtual premier of their Christmas Concert on Dec. 20th @ 2 p.m.! A live YouTube link will be available on the date of the performance. What better way to get in the holiday spirit than with our talented students!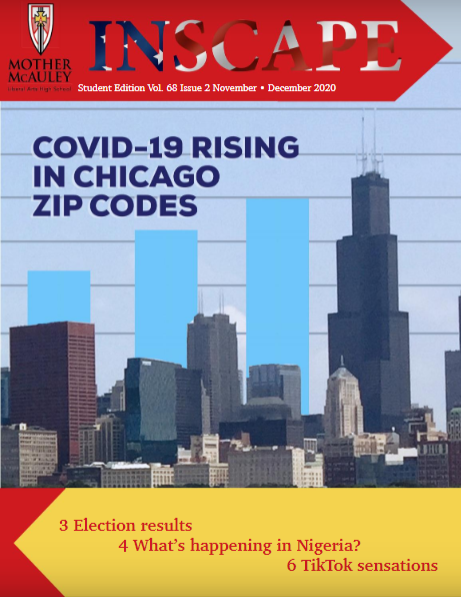 Check out our latest issue of Student Inscape!

Check out what Student Activities has been up to the past few weeks!
Eco Macs sponsored an electronic device the first week of December. The collection included old phones, iPads, iPods, MP3 players, tablets, and chargers.
12 Days of Virtual Activities

--Students participated in the 12 days of virtual activities. Each day an activity/challenge was posted on the Student

Life google classroom page. Students had a chance to win a prize for the challenge. Students that participated in 8 out of the 12 activities enter the chance to win a grand prize of an $150 Amazon gift card. The raffle will be drawn on Wednesday, Dec. 16th.

Reindeer Games

-

Intramurals hosted Reindeer games Monday, December 7 for the gold group and Tuesday, December 8 for the red group.
BYO (build your own) gingerbread house

--Student Life hosted its first BYO (build your own event) this month building Gingerbread houses. The event took place Wednesday, December 9 for the red group and Friday, December 11 for the gold group in the Dining Hall.

Dress down in ugly sweaters to raise money for first responders took place Wednesday, December 9th and Friday, December 11th. We raised $900 for first responders!
Ronald McDonald Giving Tree

--Students donated items to provide for families at the Ronald McDonald in Oak Lawn.

Homeroom Santa Races

Since many of us are shopping online for gifts this holiday season, be sure to designate Mother McAuley as your charity of choice! Login in at smile.amazon.com using your Amazon username and password and select "Mother McAuley." Thanks for your support and happy shopping!

Shop at our online Macs Ltd. store to find stocking stuffers and last minute gifts for all the Mighty Macs on your list!
Happy Shopping!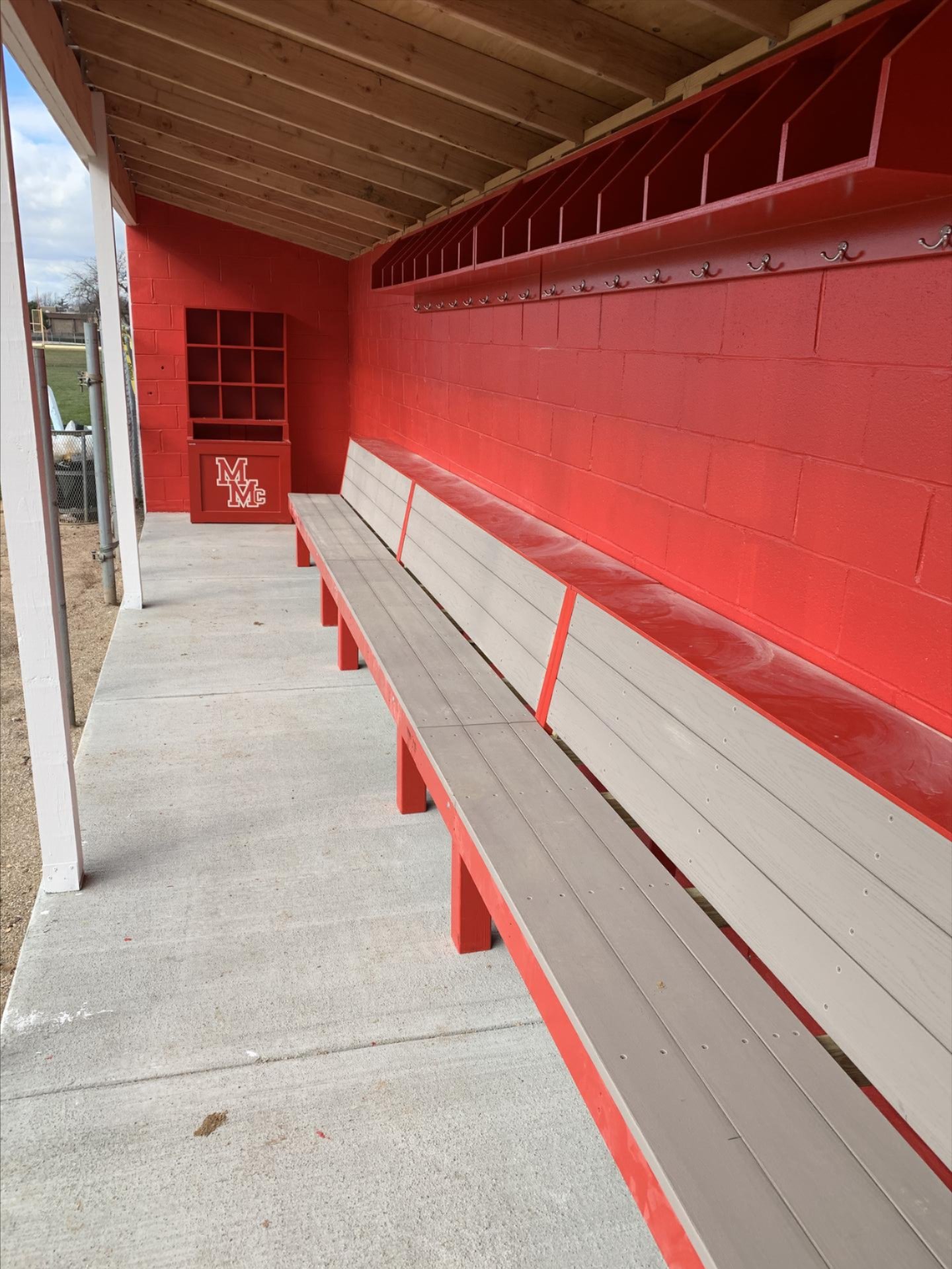 Thank you to the Fathers' Club for their hard work on our new and improved Softball dugouts! We are mighty appreciative of all your fantastic work!
Mother McAuley Liberal Arts High School
3737 W. 99th Street
Chicago, IL 60655
To unsubscribe, click here.