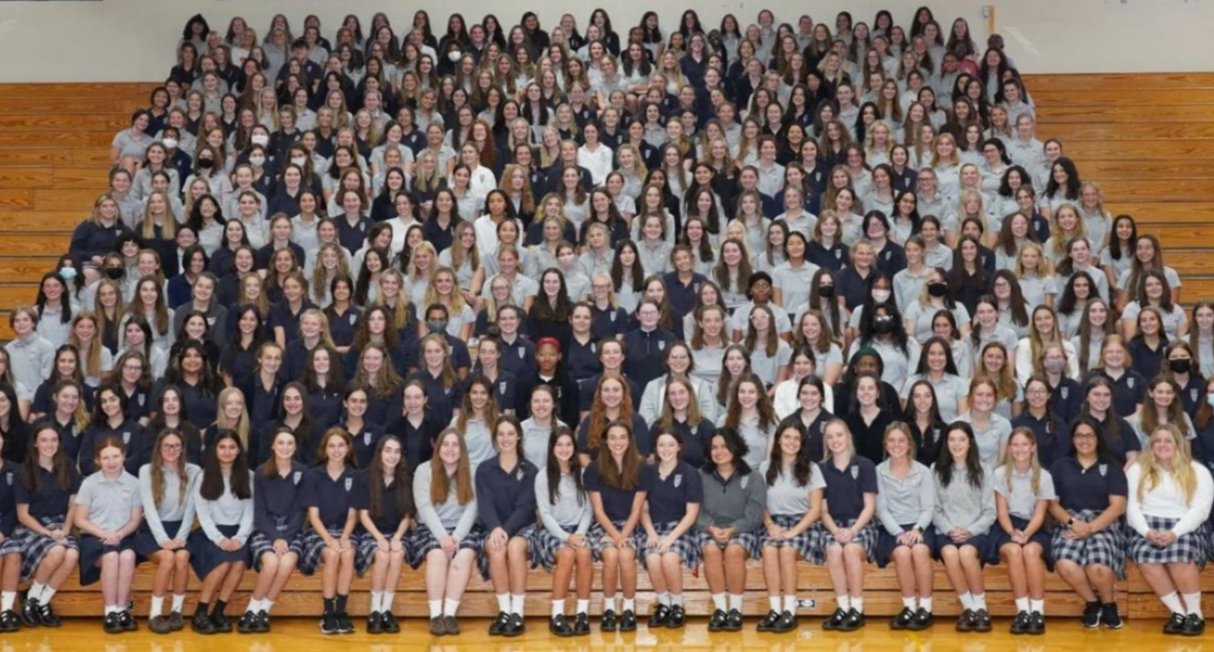 Dear Parent(s)/Guardian(s),
As the colors turn those beautiful shades of autumn, McAuley is also evolving with opportunities for growth and development. Just last weekend, we hosted our largest Open House in recent years with 300 prospective students and over 1000 people in the building! Next week, we are thrilled to be able to bring back shadows this Monday, October 11th to be in classrooms, 1st through 5th periods, and then enjoy a student life activity for the remainder of the day. For classes with a significant amount of shadows, we will migrate to bigger spaces, including outdoor spaces if the weather cooperates, to maintain social distancing. We look forward to hosting the next wave of Mighty Macs! Thank you for your continued support of the ongoing success of Mother McAuley!
Additionally in October, we have several special schedules. On Wednesday, October 13, we have National Testing Day where freshmen through juniors arrive as normal but to their dedicated testing rooms. Tests should be completed and students will be dismissed at approximately 11:30am - 12:00pm. On Monday, October 18, I noticed a calendar error. It lists the 18th as the end of quarter #1, but I omitted that it should also read "No School in Session", as this will be a teacher institute day to complete quarter grades.
Next, on October 28th, we will have an asynchronous eLearning day for students so that teachers may conduct virtual parent/teacher conferences. Below is the letter that was sent out this past Wednesday, October 6th to all parents; you can click on the link below to schedule conferences. Finally, Friday, October 29th no school is in session.
Wow, it's a busy month, but an exciting one!
Go Macs!
Mrs. O'Reilly
Parent-Teacher Conferences
Parent-Teacher conferences will be held virtually on Thursday, October 28 from 1:00-4:30 and 5:00-8:00. This will be an opportunity to meet with each individual teacher and discuss your daughter's progress in her classes as well as any concerns or questions you may have. Additionally, your daughter's Counselor, College Counselor and Social Worker will also be available to schedule appointments with to discuss any concerns.
Conferences can be scheduled by creating an account on PickATime.com with the actual conference occurring through Zoom, an online video-conferencing platform. Starting today, October 6th and through October 20th you will be able to register for times to meet with any of your daughter's teachers. Click this link for step-by-step instructions to create a PickATime account and to schedule conferences.
We recognize the importance of talking with each teacher, so if a teacher's schedule completely fills, we can offer alternate days and times for additional conferences in the days prior to October 28. We look forward to providing these personal interactions between parents and teachers to continue setting each student up for success.
School Counseling
Counselors spoke to both the freshman and sophomore classes to present a classroom guidance lesson of "Making High School Count" in their respective PE and math classes. The lesson for freshmen encouraged students to focus on their coursework and grades, get involved in activities of interest, develop relationships with teachers and counselors and start envisioning themselves in college. This first stage is important because the first semester will start their high school GPA. This is important because according to a 2016 report from the National Association for College Admissions high school GPA is the most important predictor of college success. This is also one predictor that students have control over.
Sophomore students were given a refresher of the above points with the added opportunity to see their own transcripts after their first year and gain a better understanding of what colleges will see when they apply for college. These lessons are important because we want to continue to support college readiness for our students as well as help them better prepare for junior year. Finally, sophomores were also encouraged to log into Naviance and explore the platform that we use to prepare them for college and career exploration.
College Counseling
PSAT 8/9 and PSAT/NMSQT
National Testing Day is Wednesday, October 13th. The freshmen will take the PSAT 8/9 and the sophomores and juniors will take the PSAT/NMSQT. Students must be in their testing seat by 7:50am. Students will be given their testing room location on October 12th in their Theology class. Students should bring 2 wooden pencils and their calculator and dress comfortably. Testing will end at approximately 11:50 am. If students are testing with an extended time accommodation, the test can take up to an additional 2 hours. A detailed email will be sent to all parents and students.
Seniors
The October 15th priority application deadline is quickly approaching. We recommend that students use the weekend to submit any applications that meet this deadline requirement. Once the application is submitted students need to request a transcript via Naviance. Seniors will also have an opportunity to complete their applications on October 13th which is National Testing Day. Freshmen, sophomores, and juniors will take the PSAT sequence. Seniors will NOT report to school on this day.
FAFSA/CSS Profile
Remember! The FAFSA and CSS Profile opened October 1st. If students are looking for financial aid in the form of merit scholarships, need- based scholarships, grants, or loans, the FAFSA must be completed. Money is distributed on a first come first serve basis. We highly recommend that families complete the FAFSA/CSS profile in the month of October. Each year, we see money run out earlier and earlier.
CollegeBoard Presents - HBCU Real Talk Series
Historically Black Colleges and Universities (HBCUs), can be safe, engaging, affirming spaces where students can thrive. HBCUs have served as a beacon for education and culture for predominantly Black students for decades, and Real Talk is bringing together representatives from HBCUs across the country to answer all of your students' questions.
"Real Talk: HBCU Edition" is a two-part series where you and your students can connect with representatives from 17 HBCUs, including Howard University in Washington, D.C., Spelman College and Morehouse University in Atlanta, and Texas Southern University in Houston.
Join us for Part 1 on Wednesday, October 13, and Part 2 on Thursday, October 14, at 7 p.m. ET/4 p.m. PT.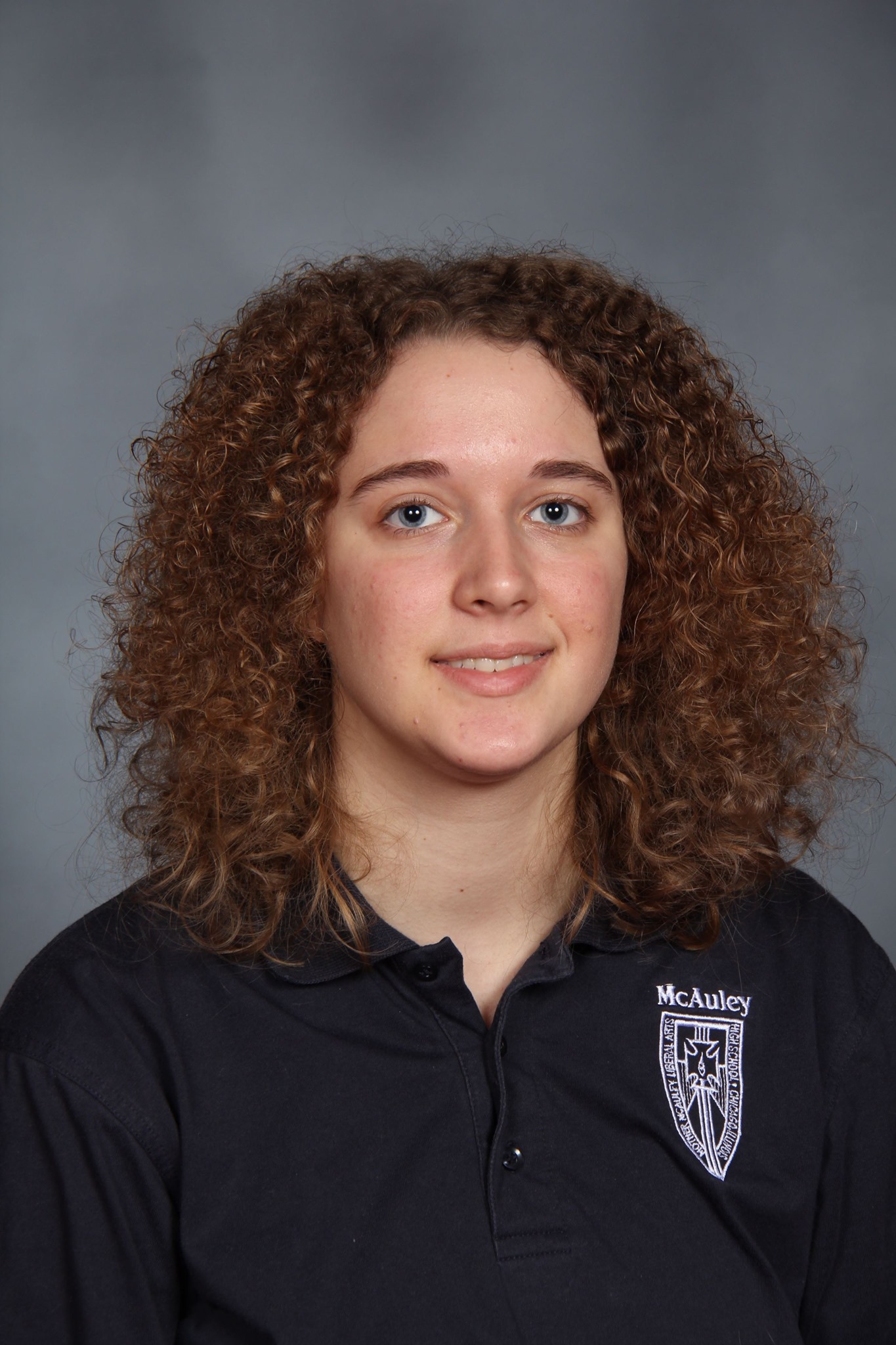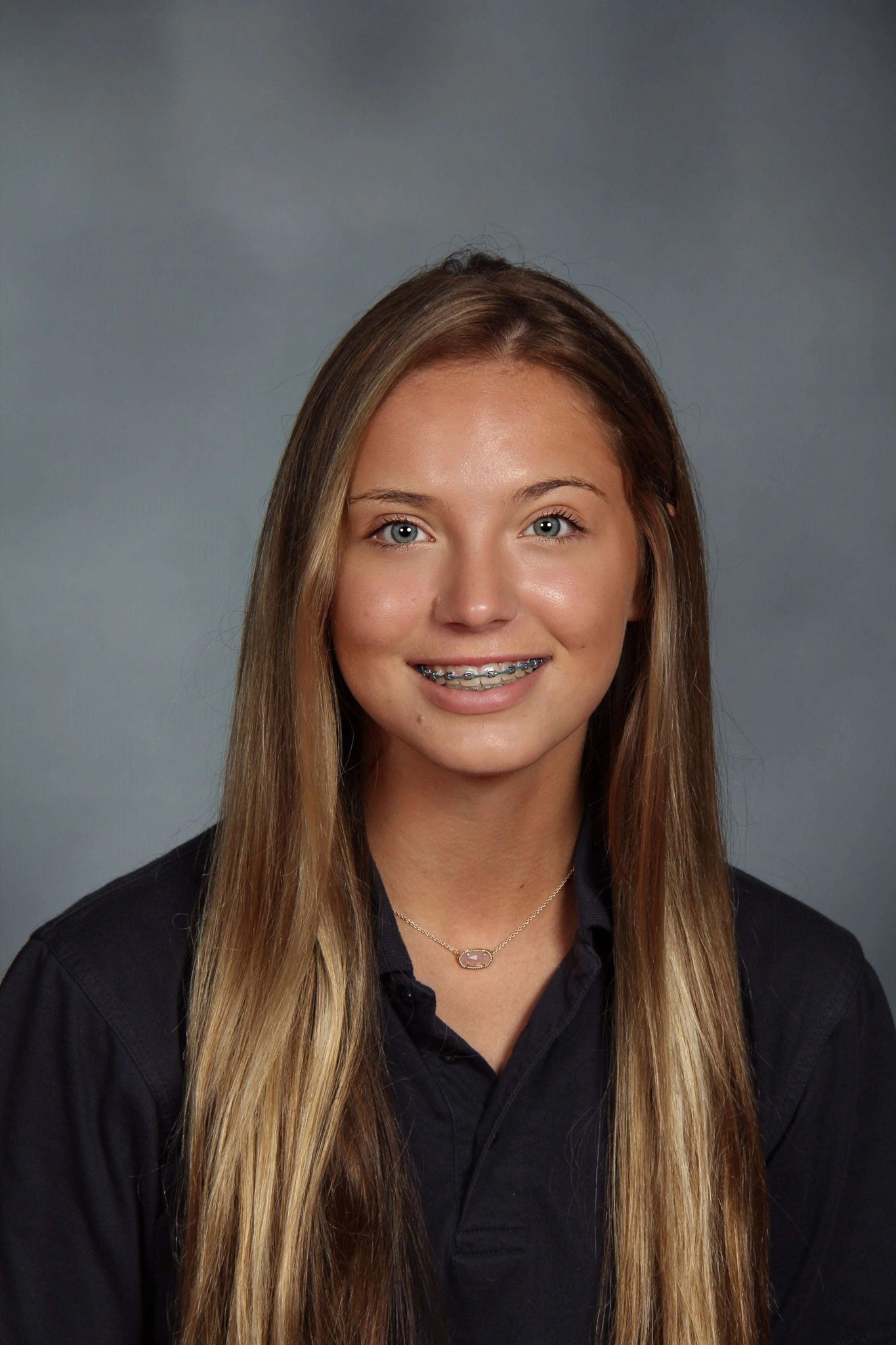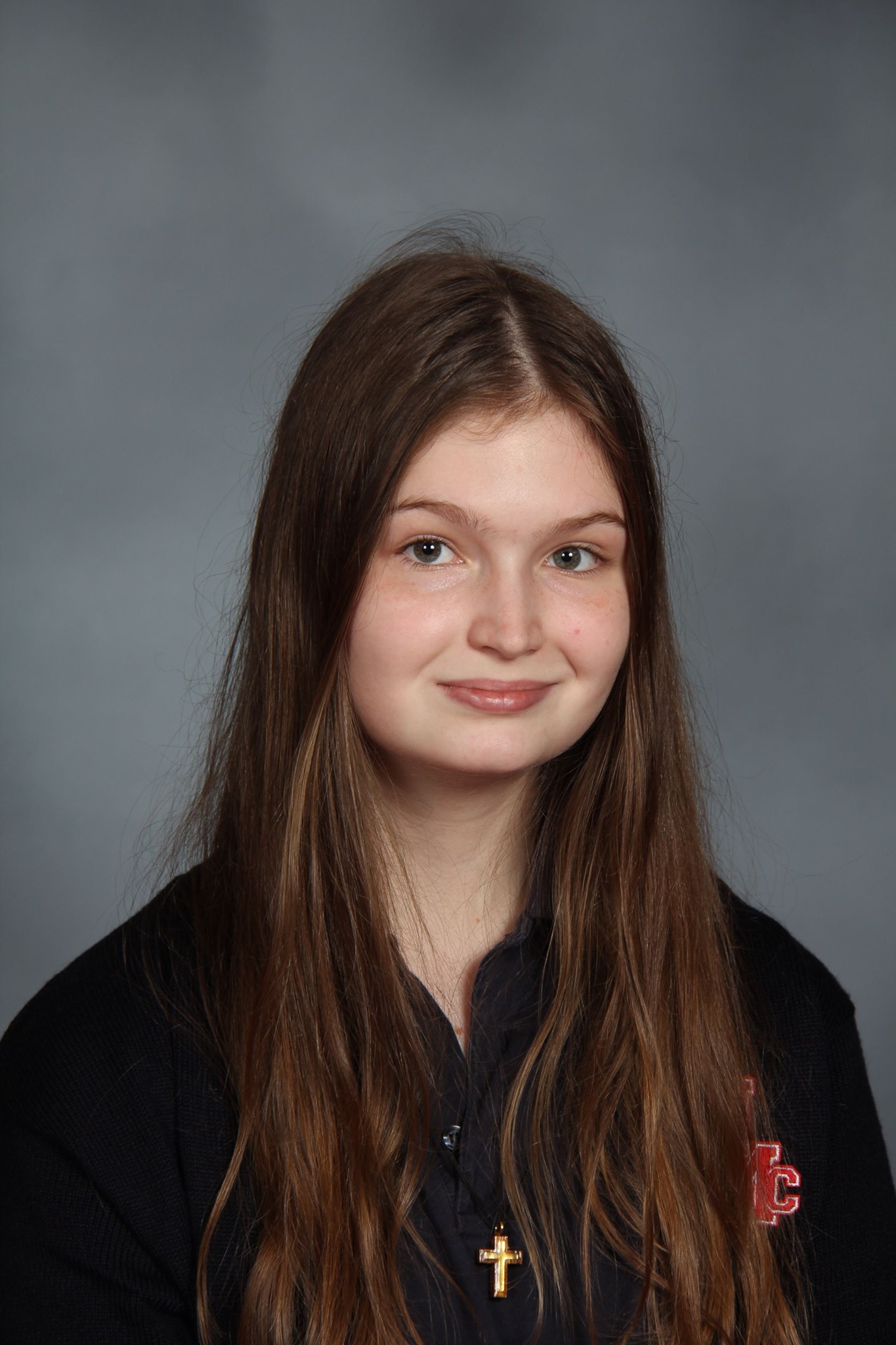 Congratulations to Claire Filipiak '22, Gianna Kmak '22, and Katherine Koepke '22 on being named Commended Students in the 2022 National Merit Scholarship Program! Claire, Gianna, and Katherine are being recognized for their exceptional academic promise. They placed among the top 50,000 students who entered the 2020 National Merit Scholarship competition.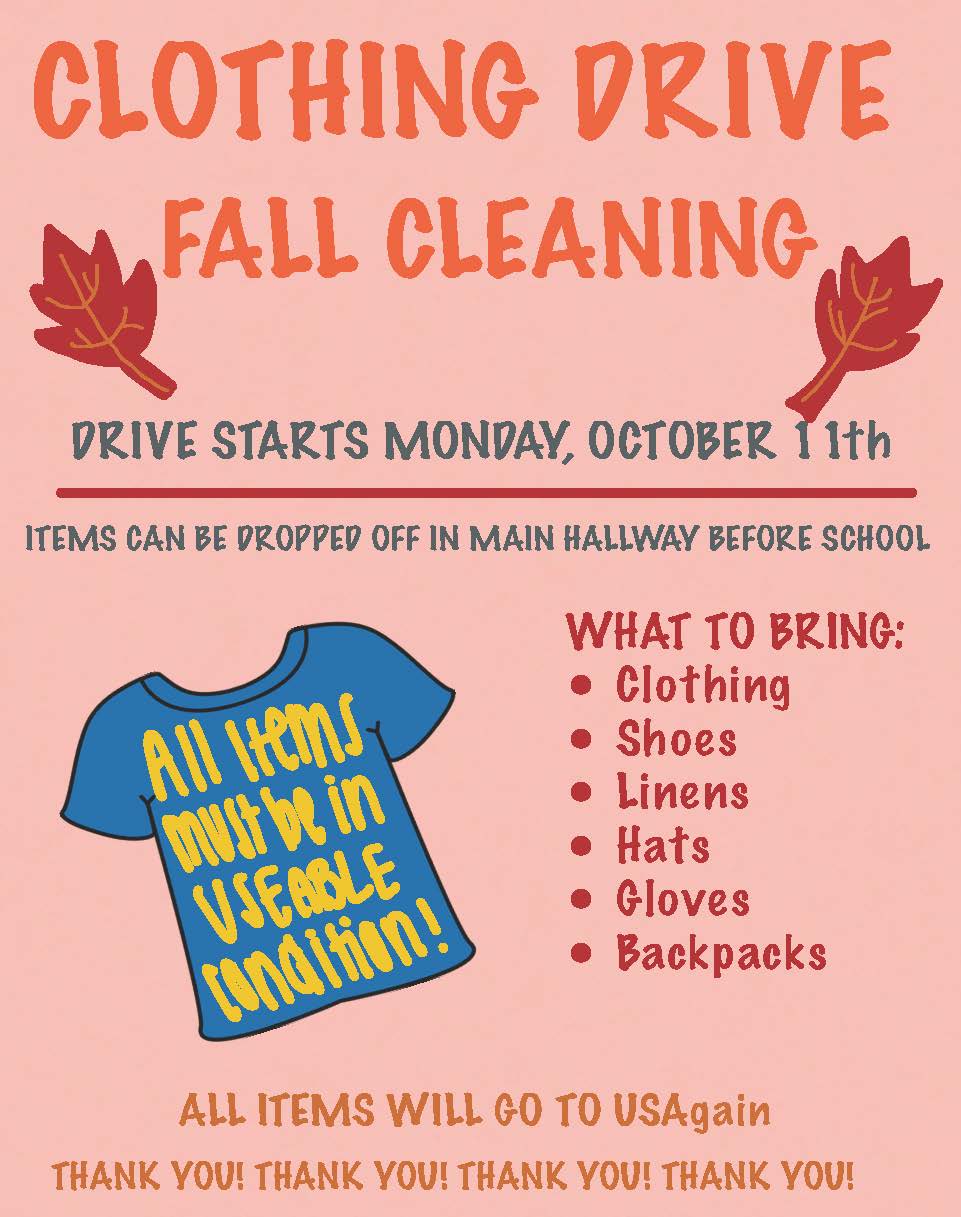 It's time to clean out those closets! Nathonal Honor Society will be collecting clothing, shoes, linens, hats, gloves, and backpacks for USAgain. Item collection will be in the hallway at Circle Drive, before school every morning next week except Wednesday.
Class of 2023 Prayer Service and Reception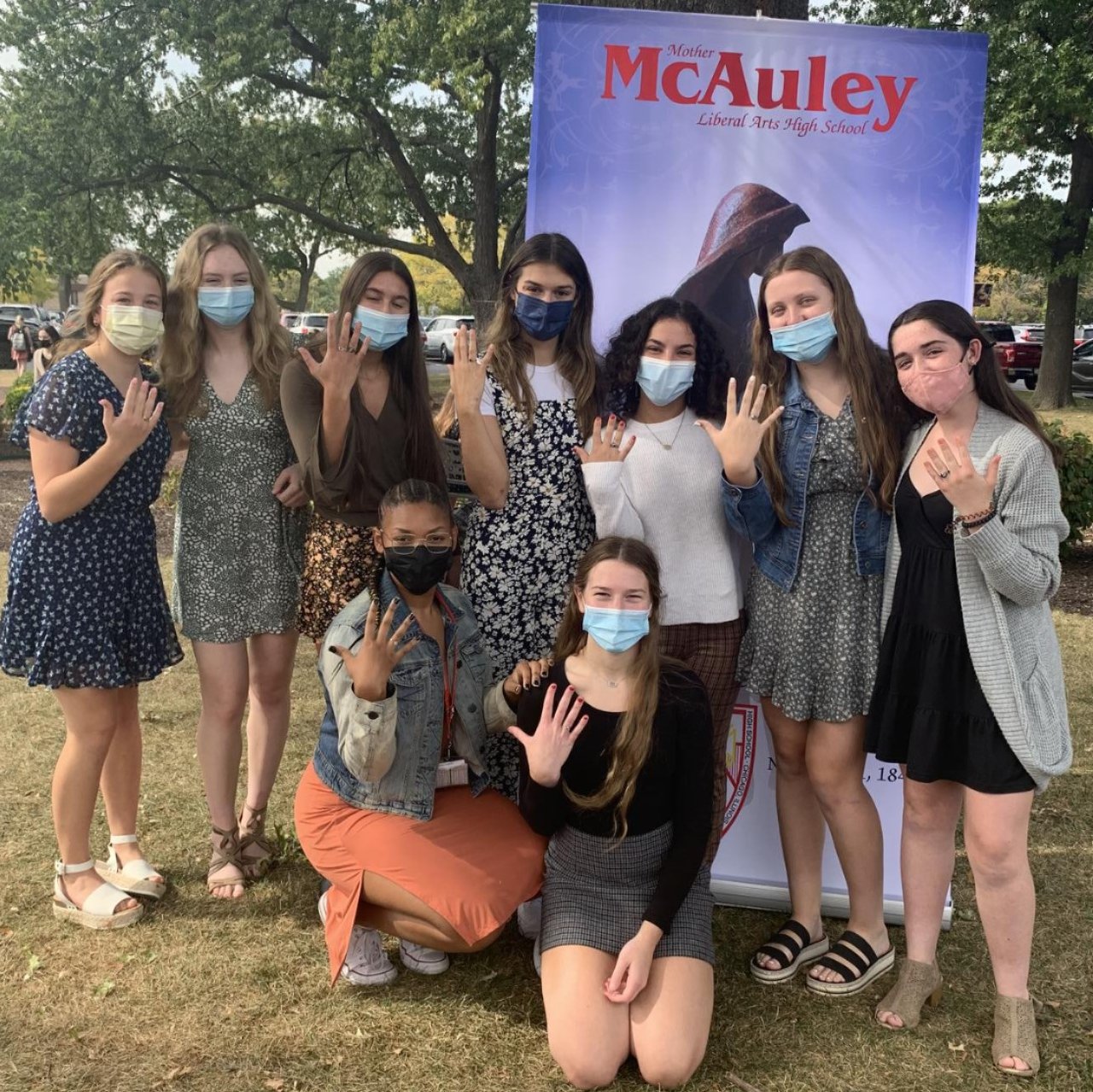 We celebrated our Class of 2023 with the inaugural Junior Day of Reflection and Ring Ceremony. The Day of Reflection focused on the Mercy Critical Concerns, a key component of the Theology curriculum for junior year. The morning session closed with the Class of 2023's Junior Ring Ceremony, a longstanding McAuley tradition that celebrates the rite of passage as an upperclasswoman.
Click below to view photos!
National Art Honor Society

We celebrated the new inductees of the National Art Honors Society last week. Congratulations to this very talented group! We are mighty proud of our MMc Art Department!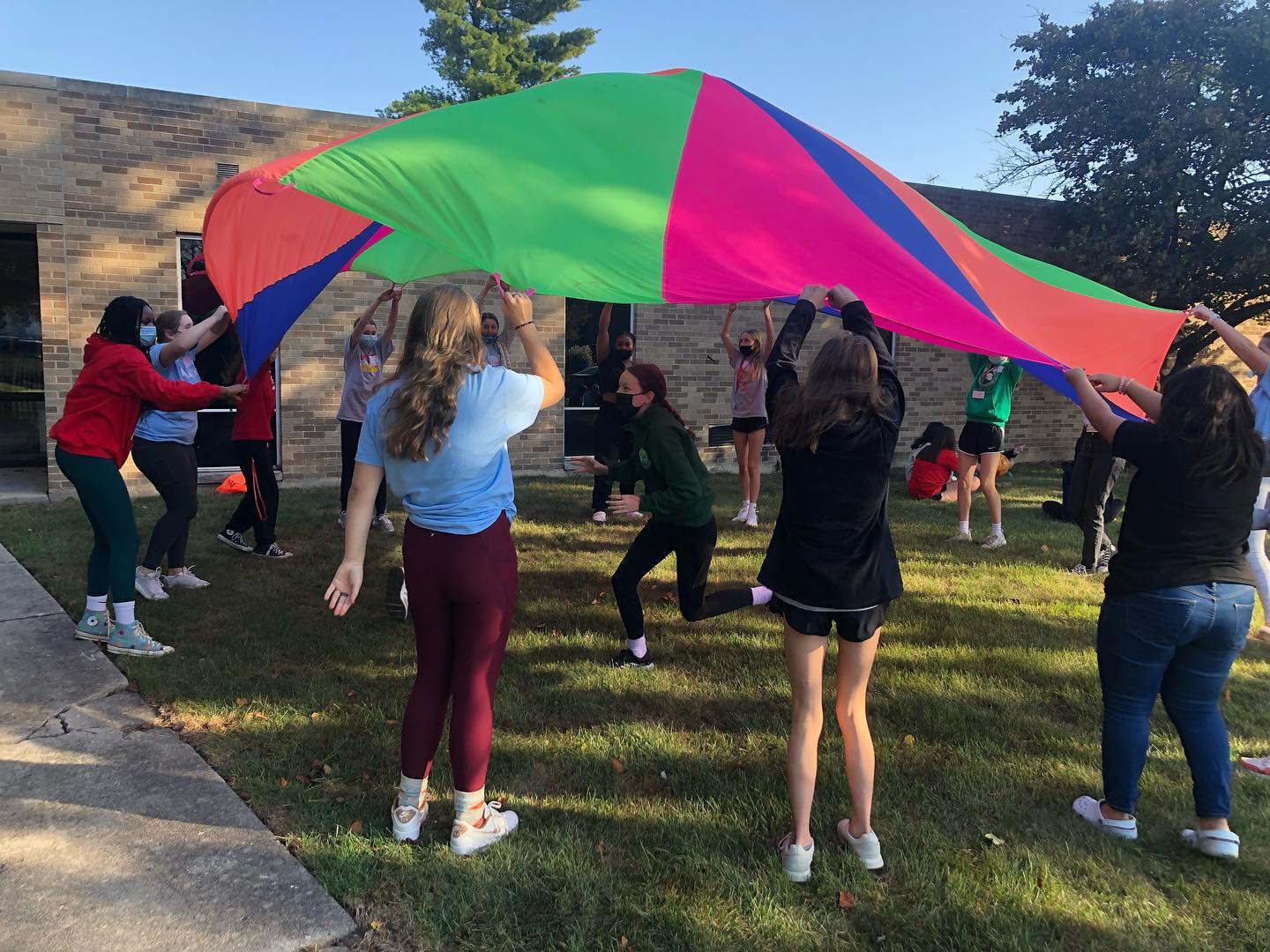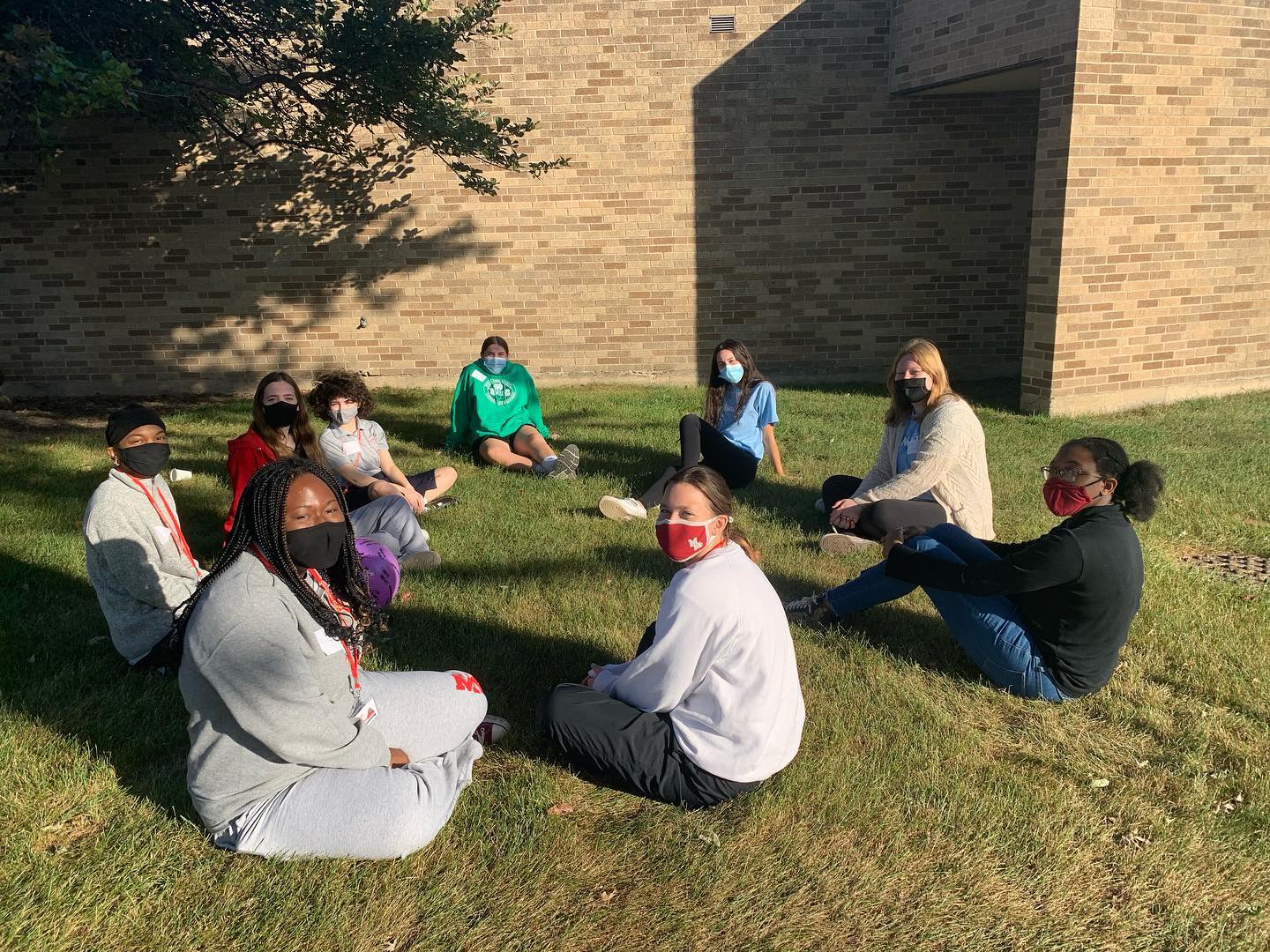 On September 27 and 28, our Peer Ministers led Freshman Retreat. The freshmen were able to hear Peer Minister reflections and participate in various small group activities.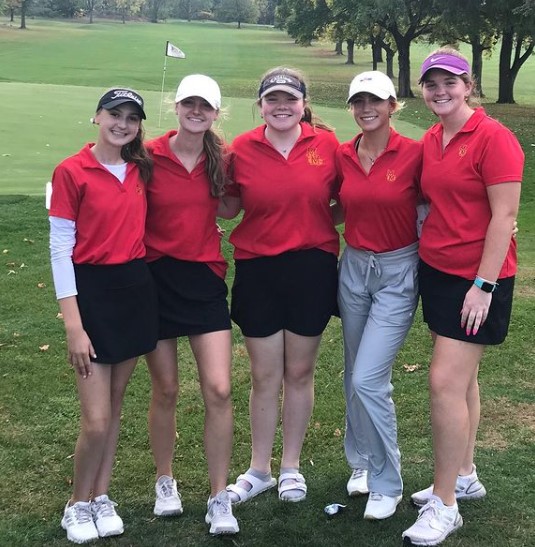 Congratulations to our Golf Team who had a great showing at sectionals! Great job, Macs!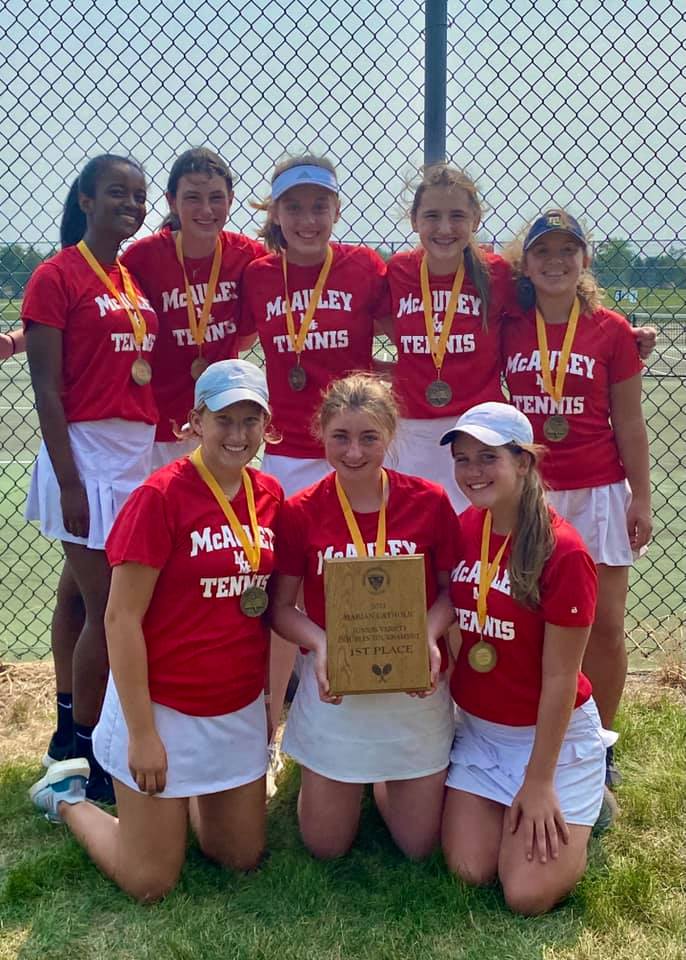 A Mighty shoutout to our JV Tennis team that took 1st place at the Marian Catholic Round Robin Doubles Tournament in September! Way to go!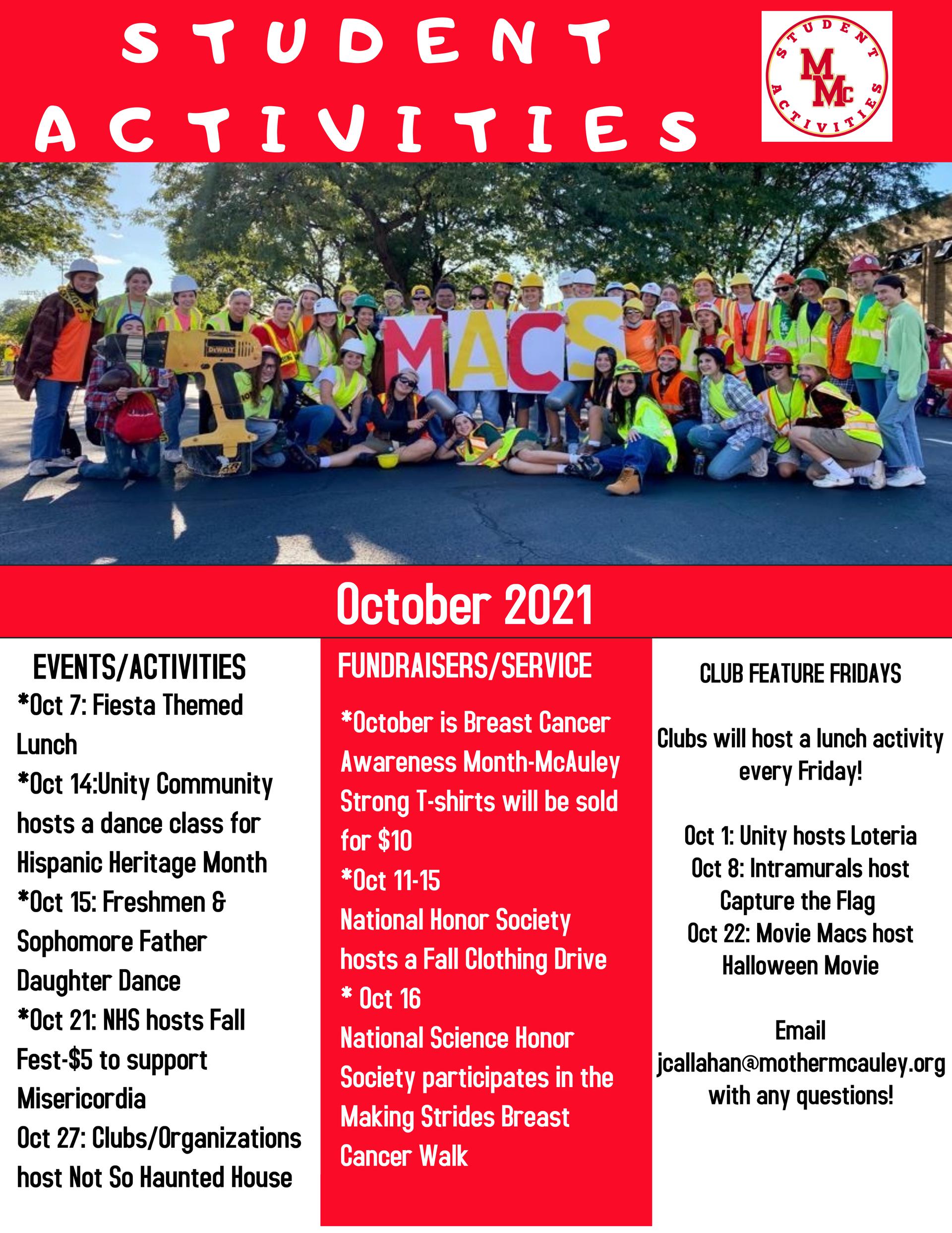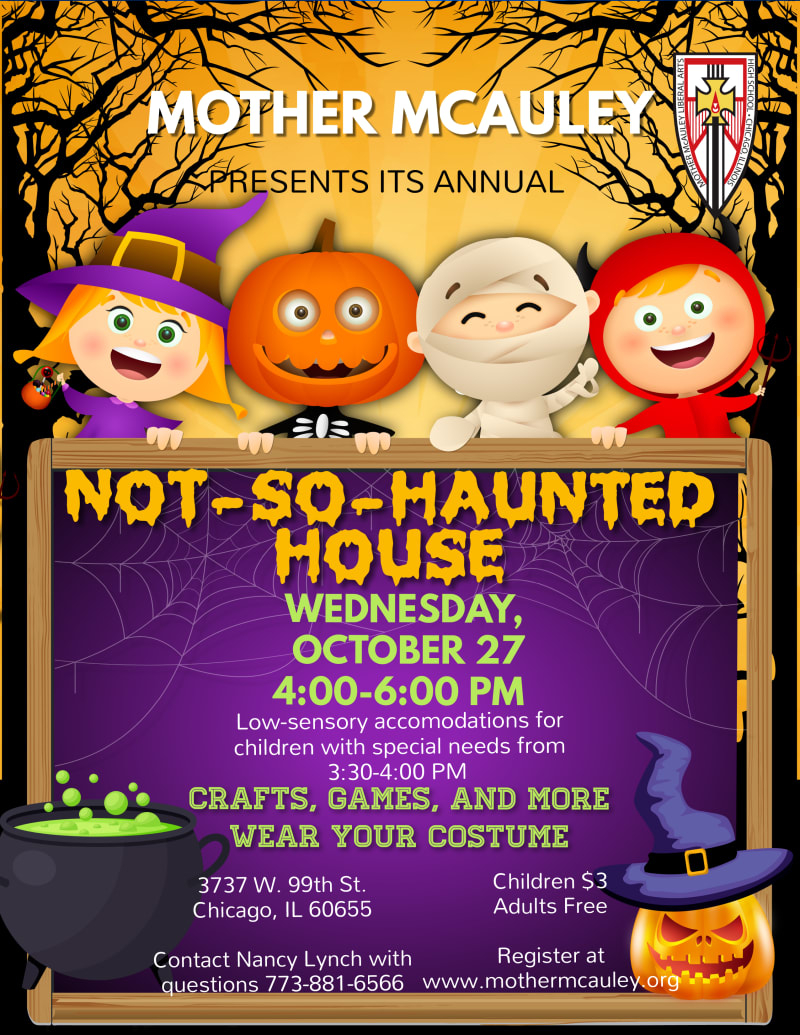 Get in the Halloween spirit and join us for our Not-So-Haunted-House!
Please enter through the Athletic Center doors, near the main parking lot.
Fathers' Club Holiday Fundraiser
All orders must be received by October 14!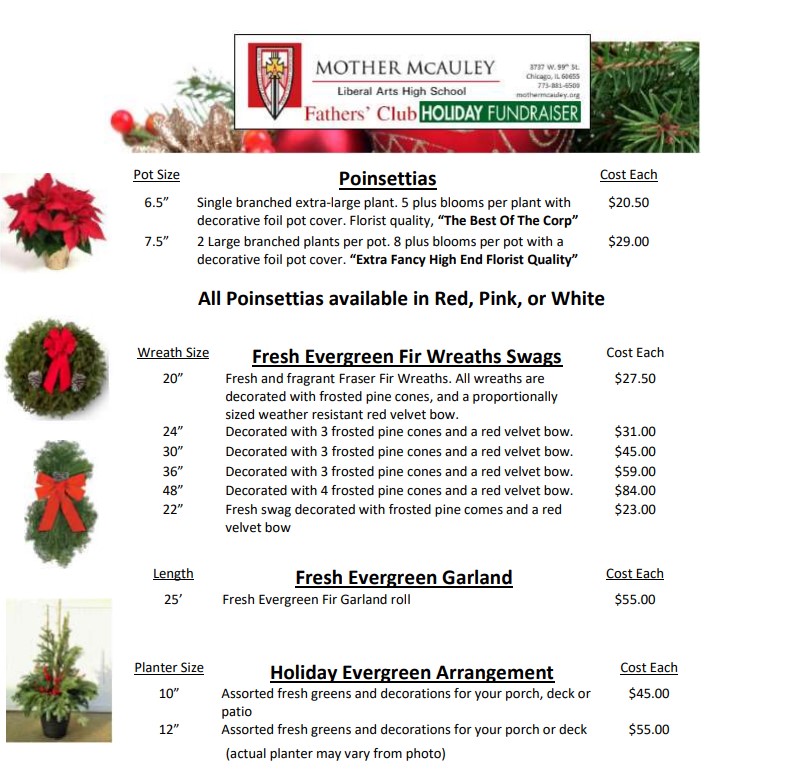 Fathers' Club Holiday Fundraiser
All orders must be received by October 14!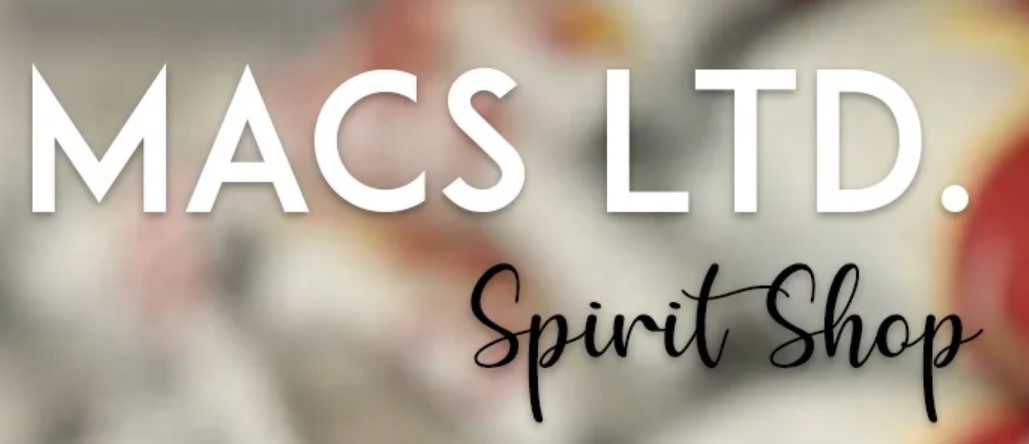 It's not too early to start your holiday shopping! Click on the button below to get a head start!
Mother McAuley Liberal Arts High School
3737 W. 99th Street
Chicago, IL 60655
To unsubscribe, click here.