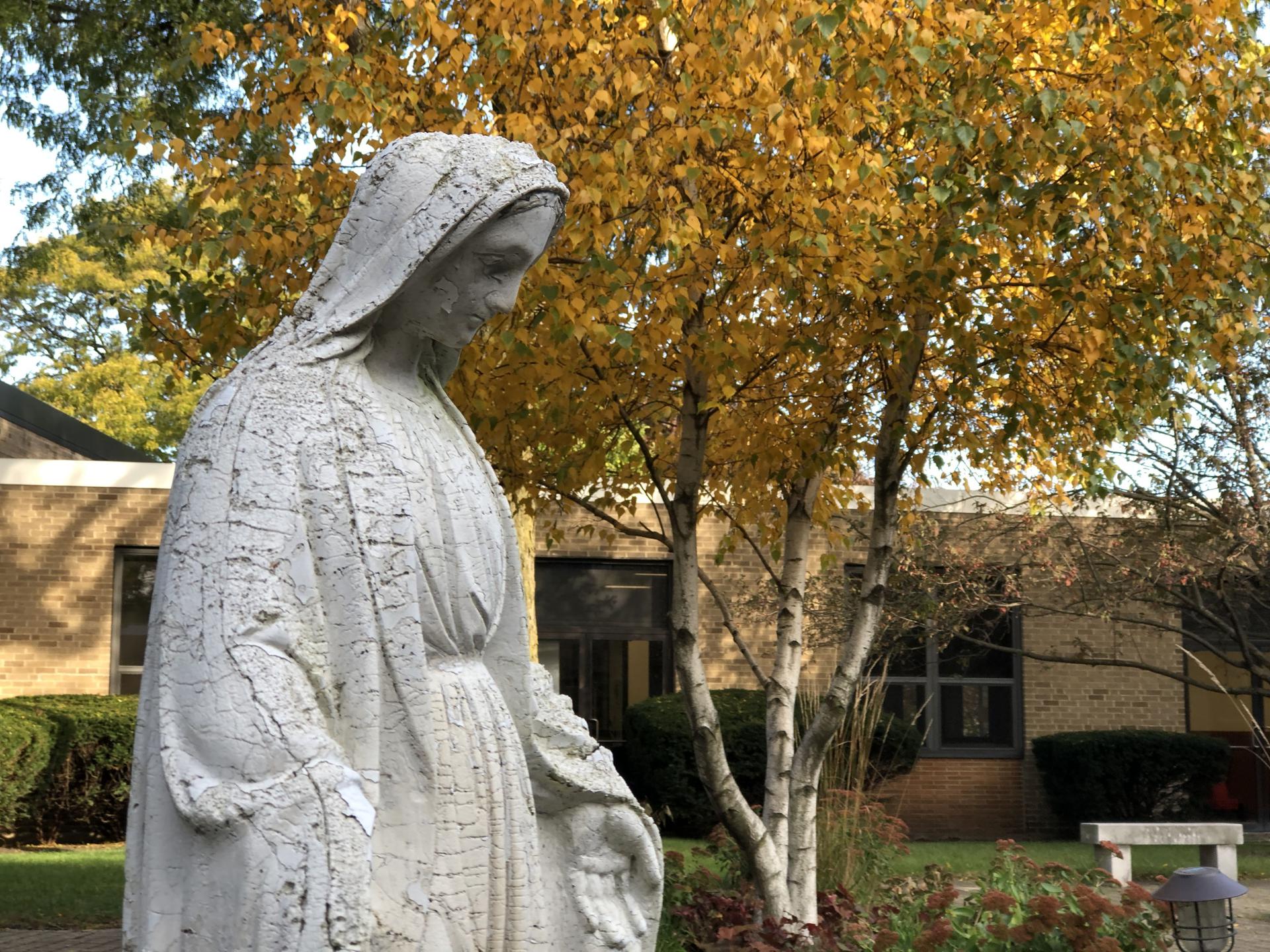 Dear Parent(s)/Guardian(s),
With the start of a new quarter, students have a fresh opportunity to improve study habits. The math center, science center, and Learning Resource Center are all open during lunch periods so students may always take advantage of seeking extra help when needed. Through the National Honor Society, students may also request the help of a 1:1 tutor. Please encourage your daughter to take advantage of these available resources!
As a reminder, next Thursday, October 28th will be an asynchronous eLearning day where students are expected to log on to each class and complete the assigned tasks. Later that day, teachers will be conducting parent/teacher conferences via Zoom based on the earlier sign-ups offered to all parents. If a teacher's schedule is full, please email that teacher to arrange a different Zoom day and time. Then, Friday, October 29th is a scheduled day off for all students.
McAuley's Not-So-Haunted House is open to all younger visitors from 4-6pm with low-sensory accommodations offered between 3:30-4pm. Please share the event details with neighbors, family, or friends with kids younger than 4th grade. Our second open house is scheduled for Thursday, November 4th from 6-8pm so please share the good news about McAuley so we may welcome our next wave of Mighty Macs!
Go Macs!
Mrs. O'Reilly
College Counseling
The November 1st deadline is just around the corner. It is highly recommended that students submit all of their college applications by this date to meet the priority deadline. Once applications are submitted, students must request transcripts to be sent to each school. Students must complete the Letter of Recommendation google form found on their counseling google classroom to confirm where they want each letter of recommendation sent.
A copy or screenshot of all acceptance letters must be sent to the student's college counselor or Mrs. Arquilla. Students are encouraged to check their college portals to ensure all materials have been received. Students can also call the college admission office to check on the status of their application.
School Counseling
With Quarter 1 ending and Quarter 2 beginning, we are asking students to reassess their study habits. With your child, review what went well this quarter and what they feel could have gone better. Please remember you can log into your parent account for Plus Portals as well as get automatically generated weekly grade notifications. Log into your parent account, click on the arrow next to your name and click on the email notifications and decide your settings.
Counseling Intern:
Hi Mighty Macs! My name is Ms. Healy. I am an alumnus of Mother McAuley Class of 2010. I am so thrilled to be back here to work alongside Mrs. Unold as a School Counselor Intern. You now have additional support for any issues you might be having, so please come in and see us! A few things about me: I received my Bachelor's degree in Psychology from Marquette University where I was an Evans Scholar. After receiving my degree, I went on to complete a year of service with a program called City Year where I mentored and tutored 7th grade students. I have spent the last 5 years working in an elementary and middle school in Chicago Public Schools as a teacher's assistant. Fun facts: I was the Catherine McAuley Award Recipient, I did theatre classes at McAuley and helped direct the musical my senior year.
Social Work
Adolescent mental health is a common concern in our society. At times, our students struggle with unhealthy life skills and it is our job to teach them the tools to accomplish their goals. Dialectical Behavioral Therapy is a skills-based program where individuals learn practical coping skills to improve their ability to focus their attention, manage feelings, deal with life stresses and get along better with others. DBT has four groups of skills, and within each group there are numerous tools for students to learn and use. They are valuable skills that they can use in any setting. These skills can be taught in a 1:1 or group setting and practiced throughout the school year. It is important that parents and guardians understand and learn these skills too, in order to better support their students. It is our goal to update and educate our student's support system on what they are learning not only academically but emotionally. This week's skill is mindfulness. Mindfulness is focusing attention in the present moment, being non-judgmental and fully aware of our emotions and senses.
Special Olympics Unified Champions Press Conference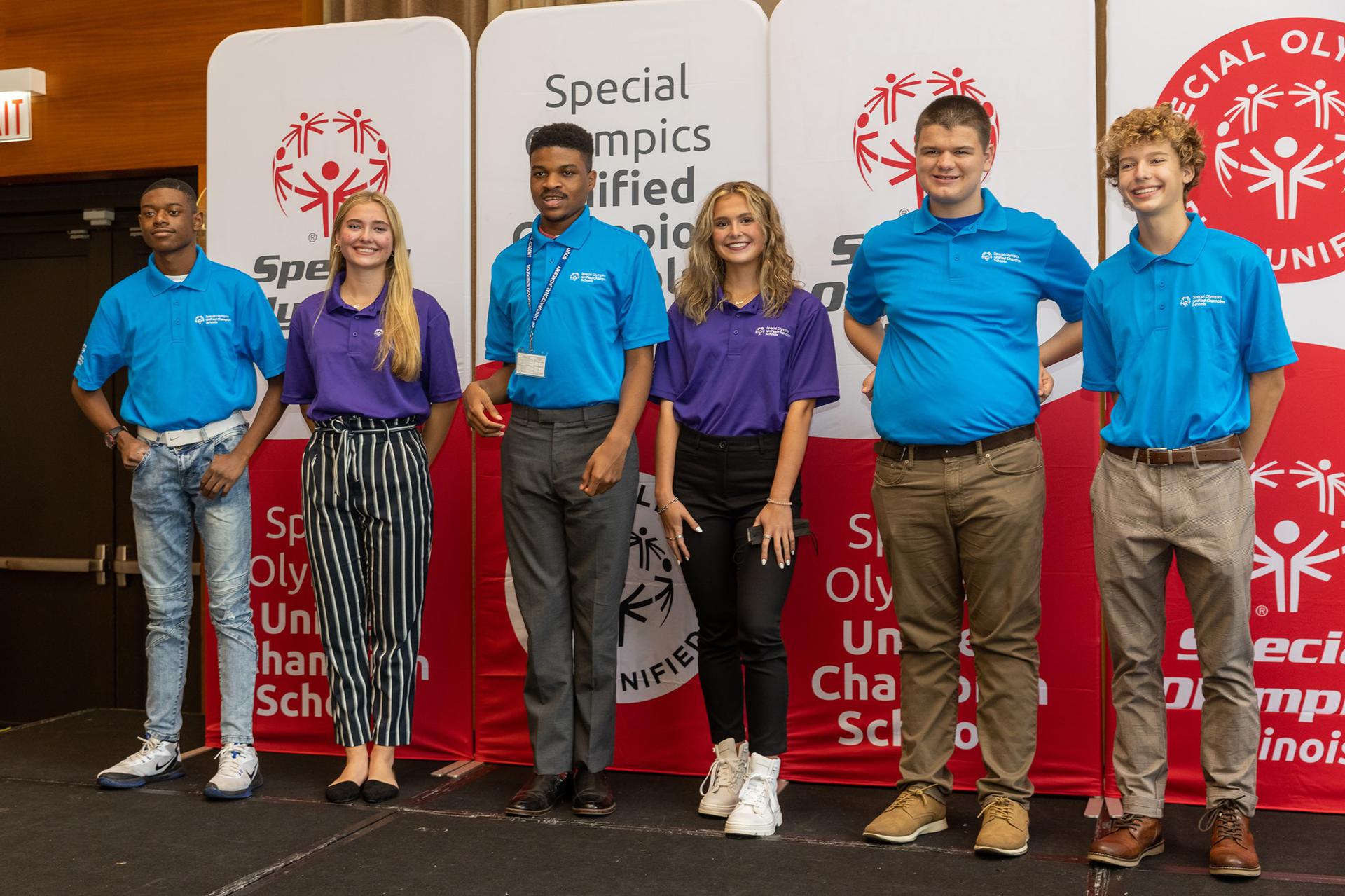 This week, Lydia Long '22 and Leena Webb '23, student leaders of MACS Lead, were invited to speak at the Special Olympics Unified Champions Press Conference. They spoke about their involvement with Special Olympics Unified Champions and the importance of inclusion and equal opportunities for students with disabilities.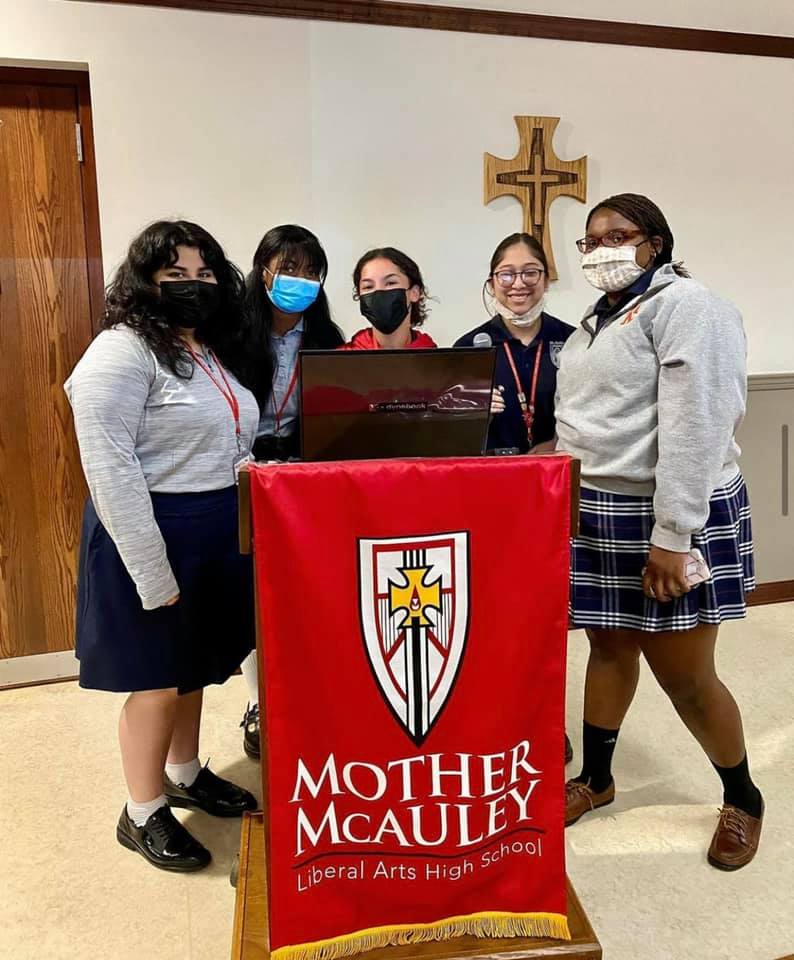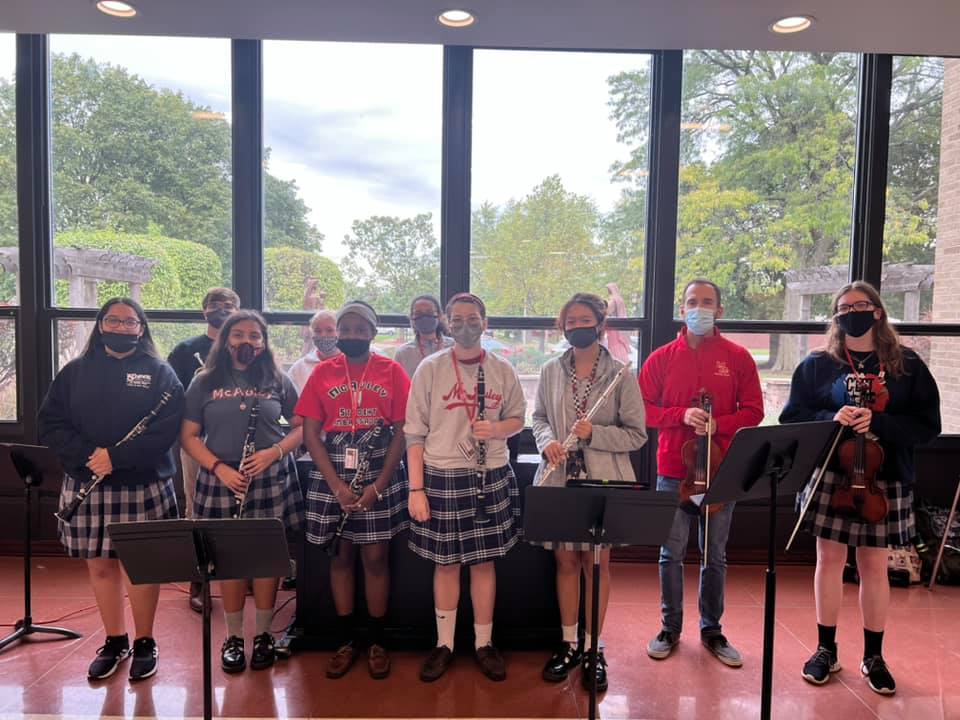 Last week, we concluded our Hispanic Heritage Month celebrations! Our Unity Community members organized various events and activities to celebrate! Lotería at lunch, Open Mics, Dance Class, Live Music and more! We had so much fun throughout the month. Thank you to those who organized and to all who participated!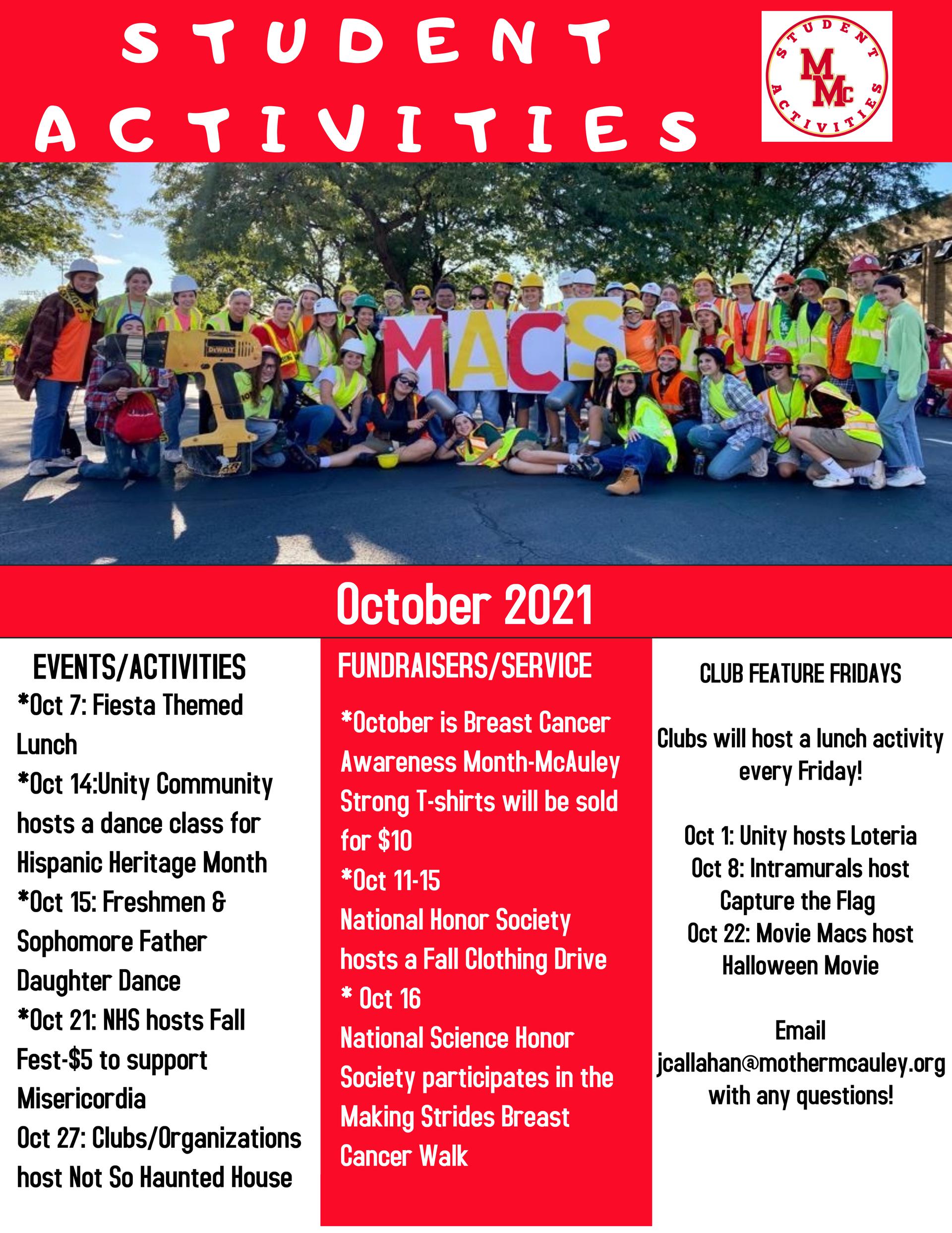 2021 Autumn Fest Champions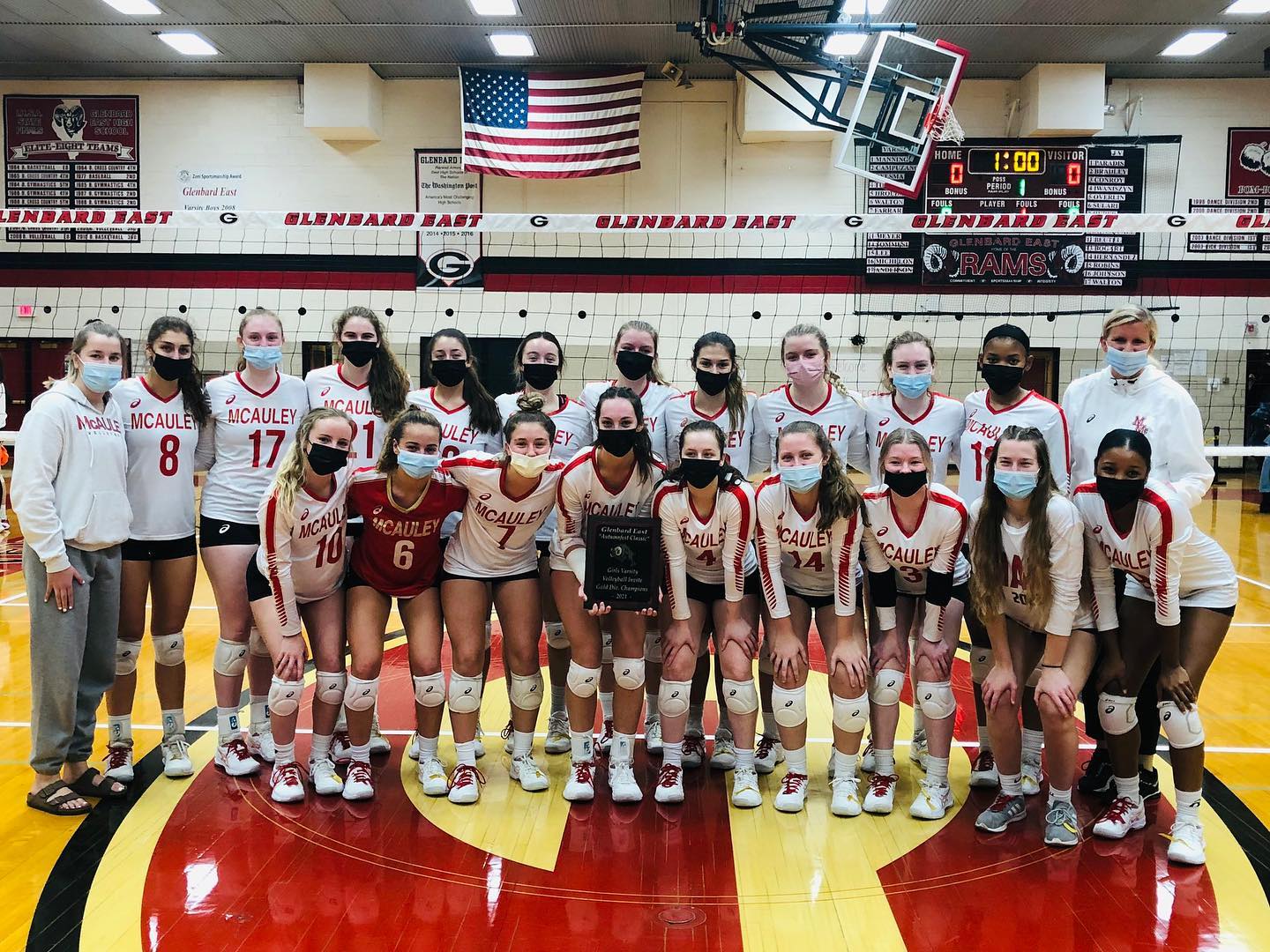 Your Mighty Macs are the 2021 Autumn Fest Champions with a win over Benet in the final!!
Congratulations to Ellie White for being named all-tournament and to Gigi Navarrete for being named tournament MVP! We are so proud!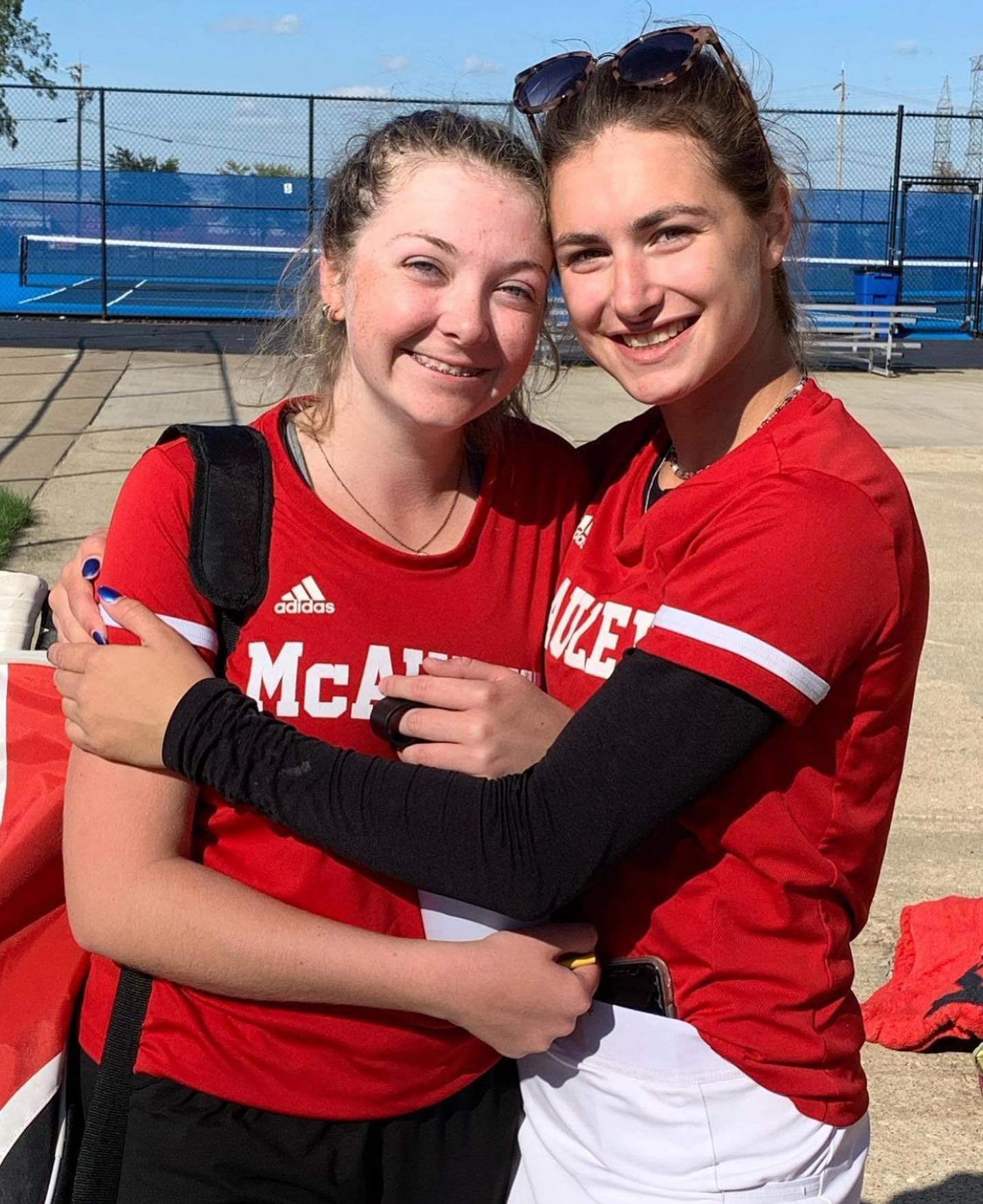 Congratulations to Maddy McNamara '23 and Mairead Doran '23, our Mighty Mac Tennis doubles team, for qualifying for State!! We celebrated their state bound status with a cart ride on Wednesday!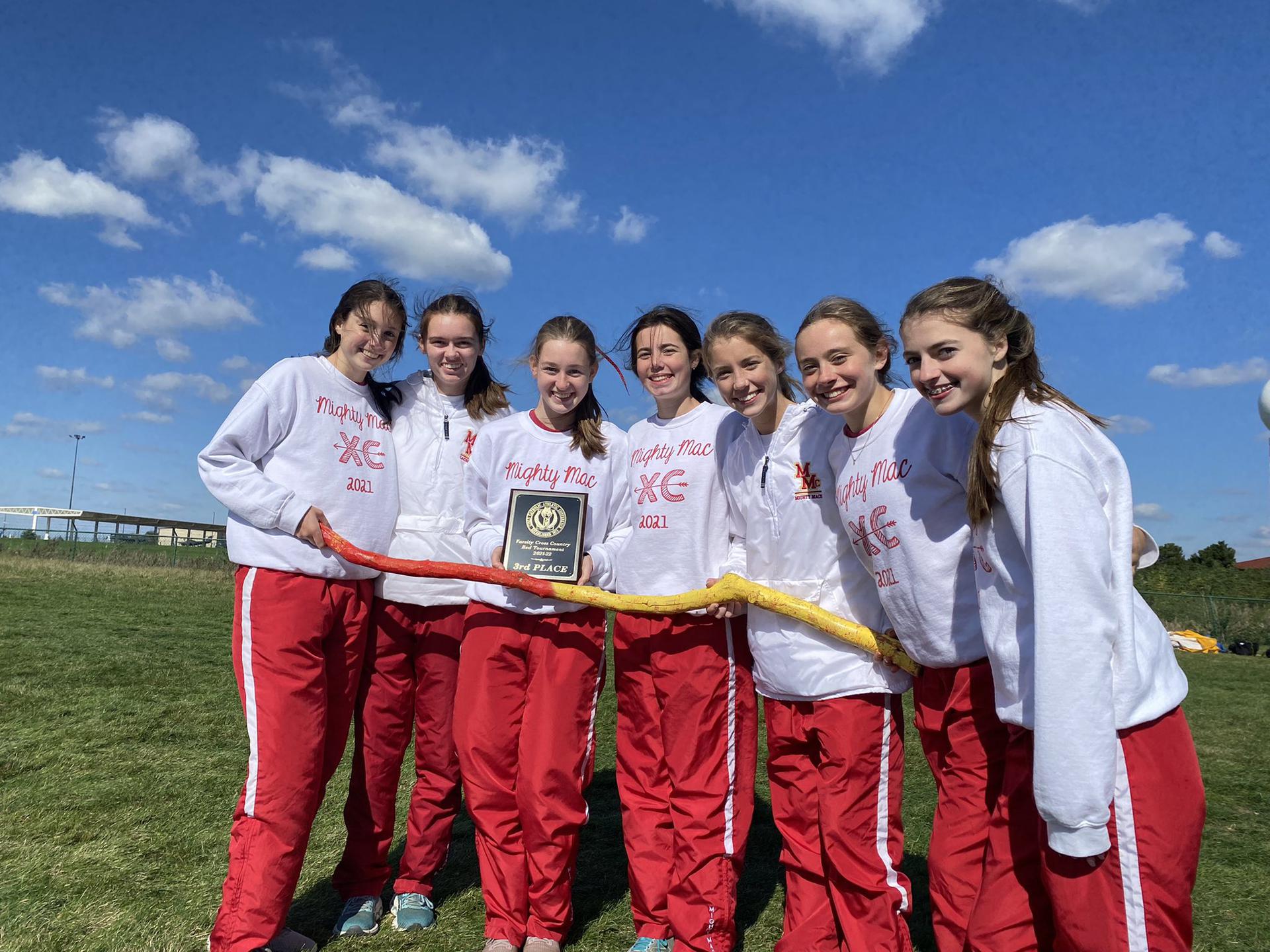 Congratulations to our varsity Cross Country girls for getting 3rd place at the Girls Catholic Athletic Conference. Way to go!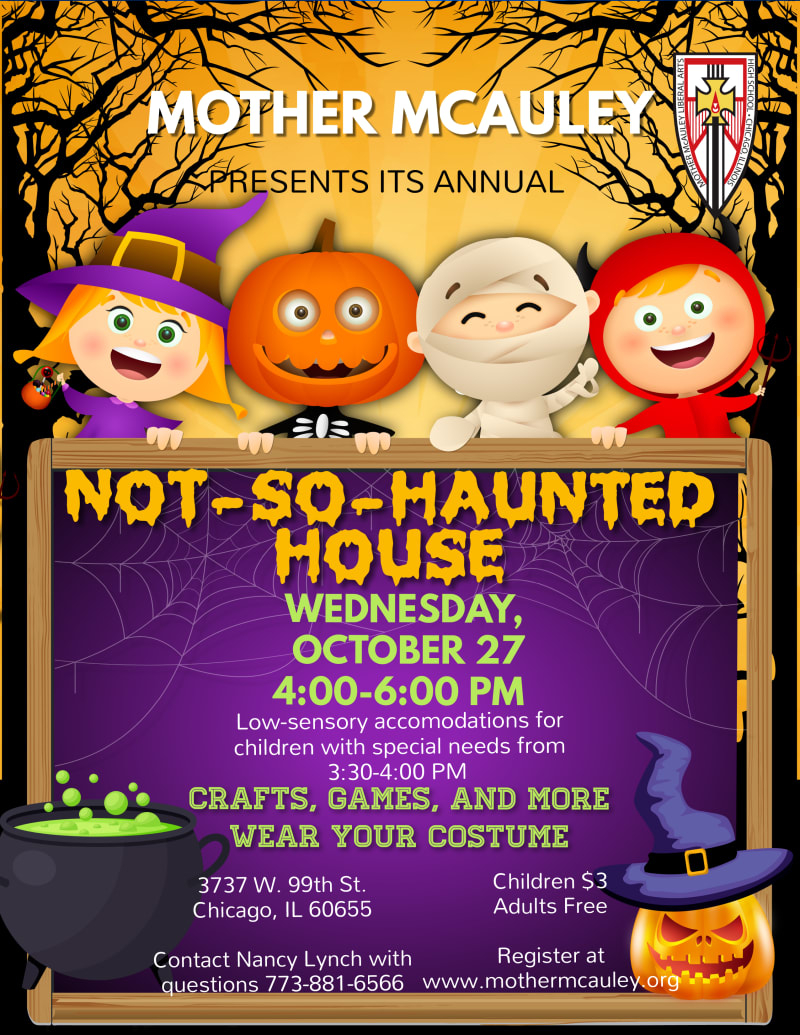 Get in the Halloween spirit and join us for our Not-So-Haunted-House!
Please enter through the Athletic Center doors, near the main parking lot.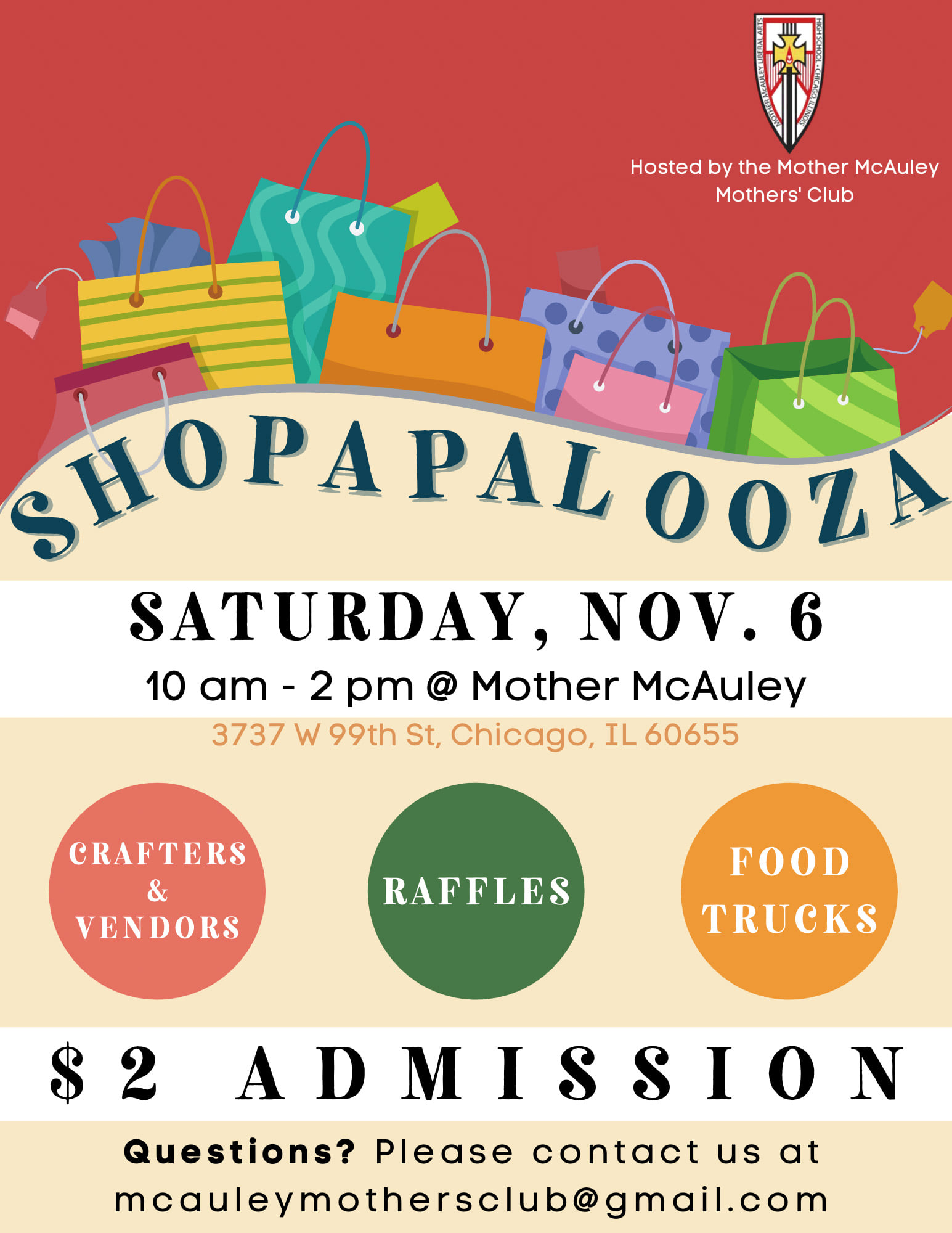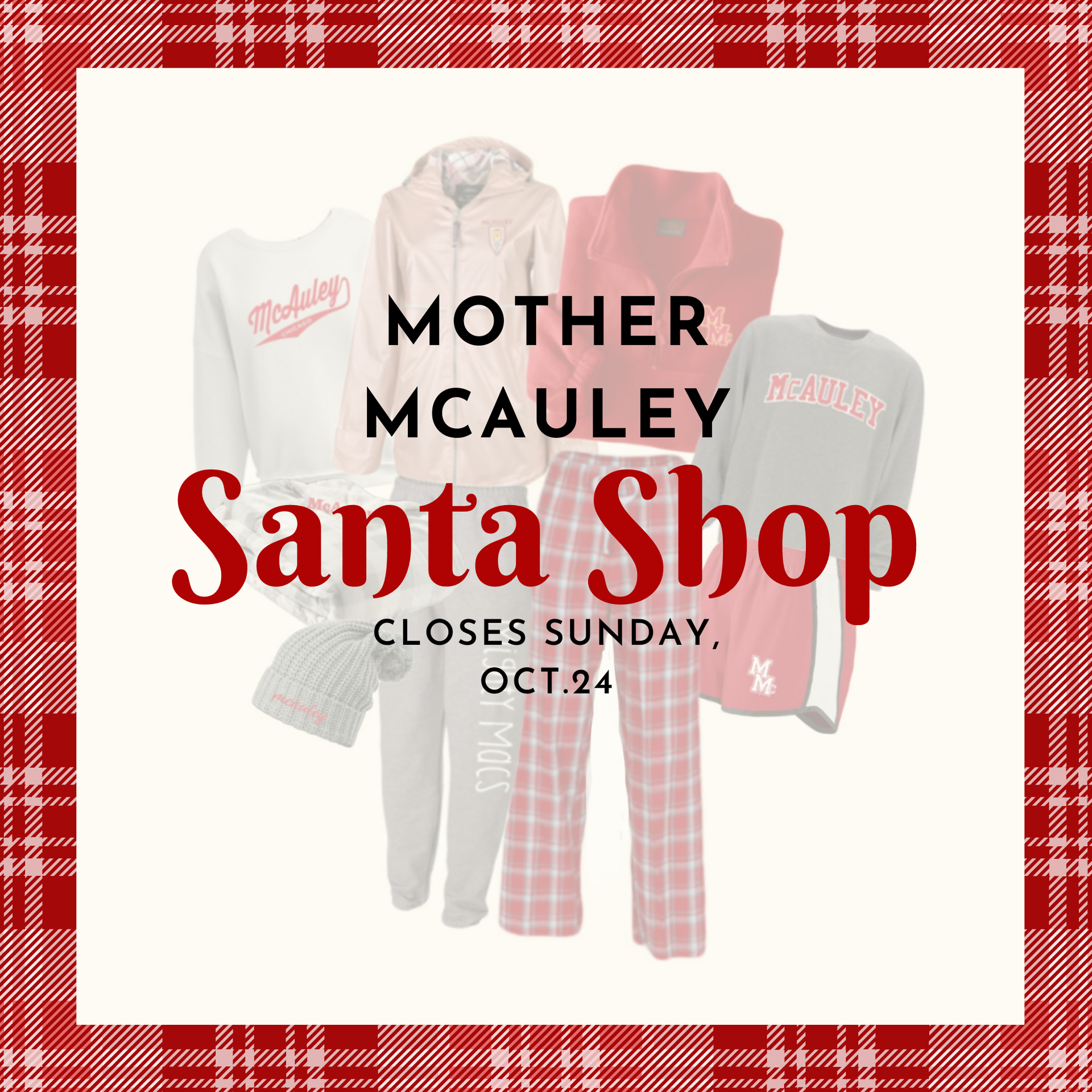 Mother McAuley Liberal Arts High School
3737 W. 99th Street
Chicago, IL 60655
To unsubscribe, click here.