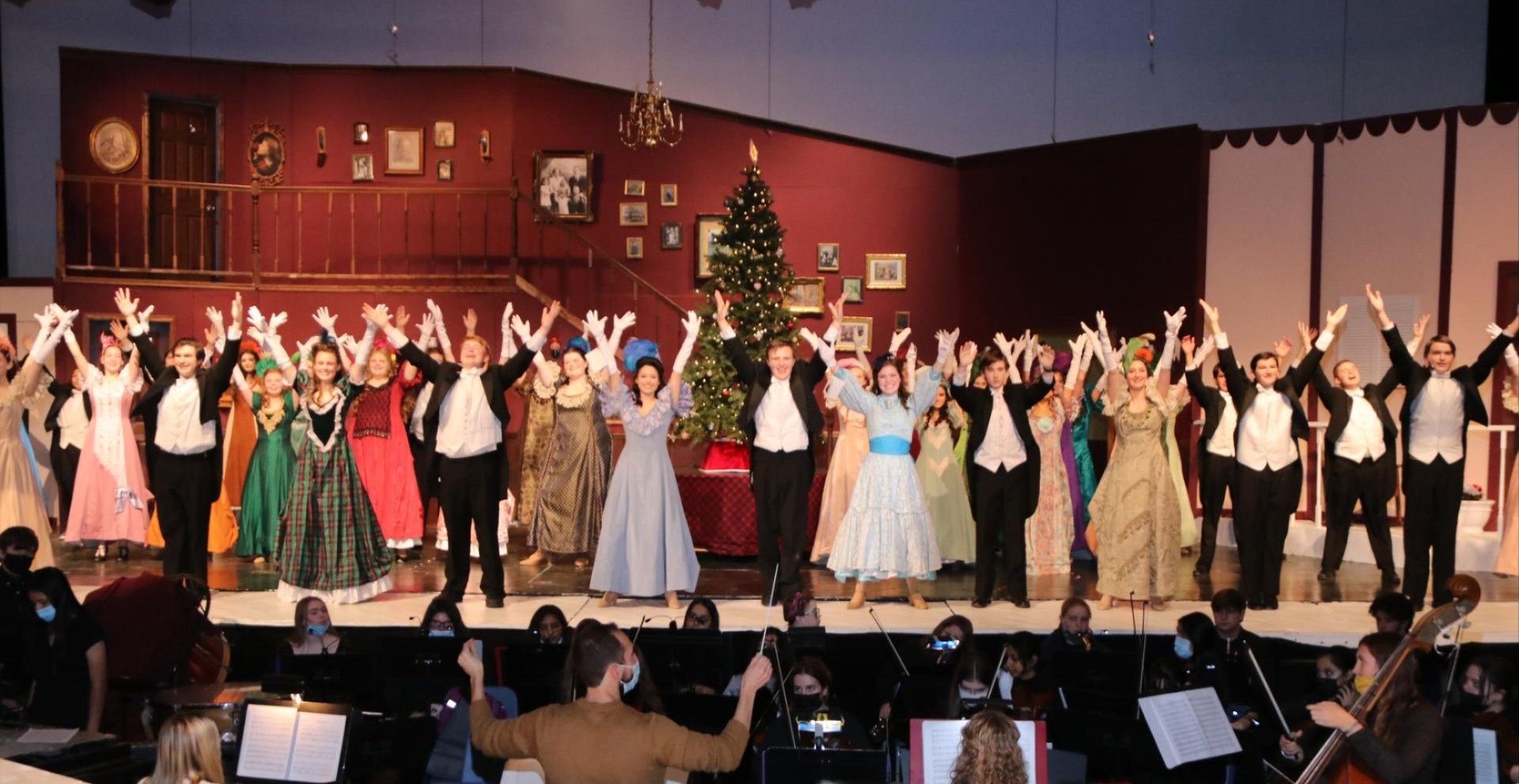 Dear Parent(s)/Guardian(s),
If you hear your daughters humming or singing to the tune of "Meet Me in St. Louis", it's because we welcomed back a live audience in the auditorium on Wednesday for the debut of our fall musical! The acting, singing, musical accompaniment, stage design, costume and makeup design, lighting, and directing is simply impeccable! Please consider attending one of the remaining shows of Meet Me in St. Louis, which continue through this Sunday.
Finally, on behalf of our faculty, staff, and administration, may you and your families enjoy a wonderful and happy Thanksgiving! We continue to be so grateful to have your daughters at McAuley!
Go Macs!
Mrs. O'Reilly
School Counseling
As school counselors meet with their junior caseloads and check in with students regarding quarter 1 grades, it is evident that the change in weather is causing a shift in the atmosphere. As the days get shorter and the weather gets cooler, sometimes it seems to exacerbate feelings of anxiety, sadness and depression which negatively affects motivation in your child. One way to combat these feelings is to encourage Gratitude! Gratitude is both a feeling and an action–which means that actively thinking about what you're grateful for works two ways, and can make you actually feel grateful, too. It's a positive thought loop that's easy to practice and has beneficial effects on your physical and mental health. Studies have shown that this is a supportive practice that literally rewires your brain - strengthening your relationships and mental health in the long run! Please share these with your daughter and as always, if she is struggling, please feel free to reach out to her counselor.
Mrs. Wheeler, A-Gn
Mrs. Unold, Go-N
Mrs. Woronko, O-Z
College Counseling
The Class of 2023 will begin participating in individual planning meetings with the College Counselors. These meetings are an opportunity for the student and counselor to discuss academic strengths, interests, and potential majors. The counselors will support the students in finding the right college fit, building a college list, and sharing resources to aid the student in the college search experience.
Coffee with the Counselors
Today the counselors welcomed parents into McAuley to discuss stress and anxiety and how parents can help their child cope with feeling overwhelmed and mental and emotional pressure. The counselors presented ways parents can help their child manage stress and anxiety, how parents can respond to their child's feelings, what to say and what not to say when their child is having anxiety, and how anxiety impacts their child's body and mind. To view the presentation, please click on the button below.
Reminder:
Financial Aid Application Deadline Approaching
The application process for the 2022-23 school year opened on October 1, 2021. Financial aid awards are not automatically renewed and must be applied for annually.
The application deadline for priority consideration is December 13, 2021. For applications received by this deadline, award decision letters will be mailed to families on February 11, 2022. Please note that applications and/or tax information submitted after the deadline will not be considered until April 2022, and awards will be based on any remaining financial aid funds.
Mother McAuley utilizes the online service of Financial Aid for School Tuition (FAST) to process financial aid applications. FAST does not decide whether financial assistance will be given or the assistance amount; rather FAST provides a need-based financial aid analysis service that includes a recommendation of what a family should reasonably contribute toward tuition. All information from FAST is kept confidential. Results are reviewed by the Mother McAuley Financial Aid Committee and awards are based upon the 2022-23 financial aid budget.
To begin the application process:
From the McAuley website at www.mothermcauley.org, click on the "Quicklinks" menu on the homepage. Select "Financial Aid (FAST) Application" from the drop down menu; or click on the button below.
The application process is self-guided. You may navigate in and out of the program allowing you to partially complete an application and go back to it at another time. Online support and a 24/7 helpline is provided at 877-326-FAST (3278)

or

help@ismfast.com.

The charge for the application is currently $45, (increasing to $48 on November 1st) and is paid by credit/debit card at the end of the session. We are unable to offer fee waivers. If you do not have a credit or debit card, please call the Mother McAuley Tuition Office at 773-881-6506 for assistance.
After completing the online application, scan or mail your 2020 tax returns for both state and federal taxes with W-2's directly to FAST. Do not mail documents to Mother McAuley.
Currently enrolled students must have a minimum cumulative GPA of 2.5 to receive Mother McAuley financial aid.
Fall Musical: Meet Me in St. Louis
Live theater is back at McAuley! The Mother McAuley Performing Arts Department is proud to present "Meet Me in St. Louis".
Usher in the holiday season with this beloved classic! The show runs until Sunday, November 21st.
Use this link to purchase your tickets!
View photos from dress rehearsal by clicking the button below!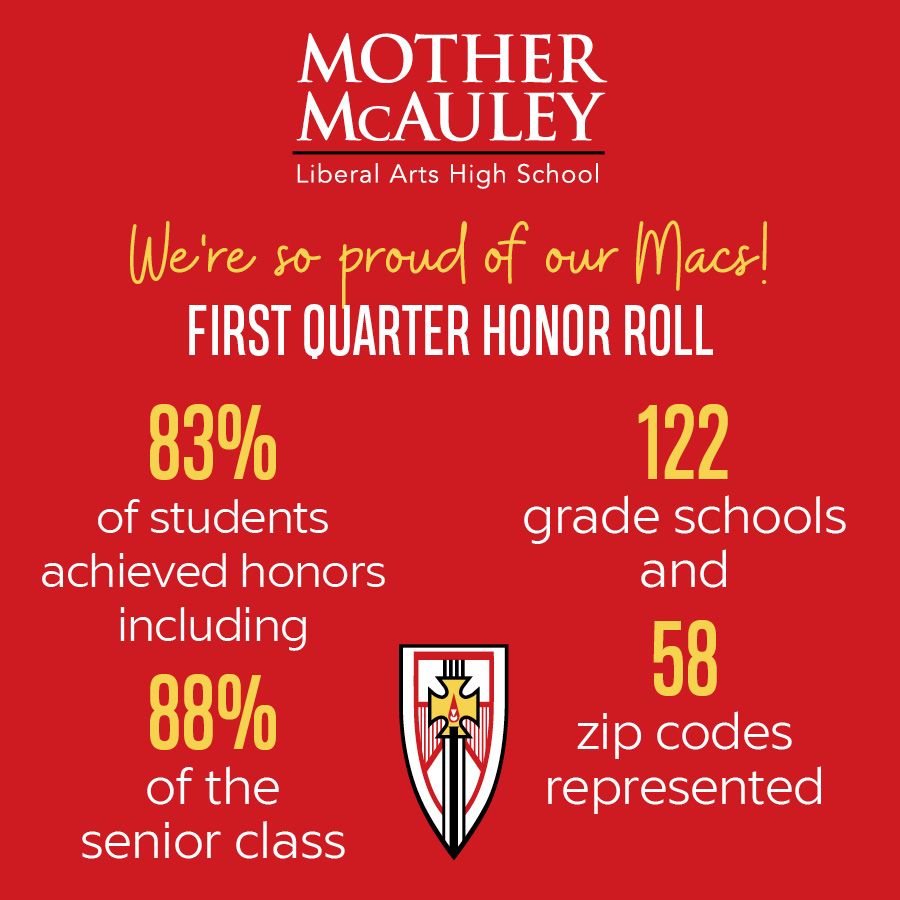 Congratulations to all of the students who made Honor Roll for the 1st quarter of the 2021 - 2022 academic year! To be eligible for the A Honor Roll, students must earn a grade point average of 3.70 or above. B Honor Roll students must earn a grade point average of 3.00 to 3.69. Click on the button to view the list.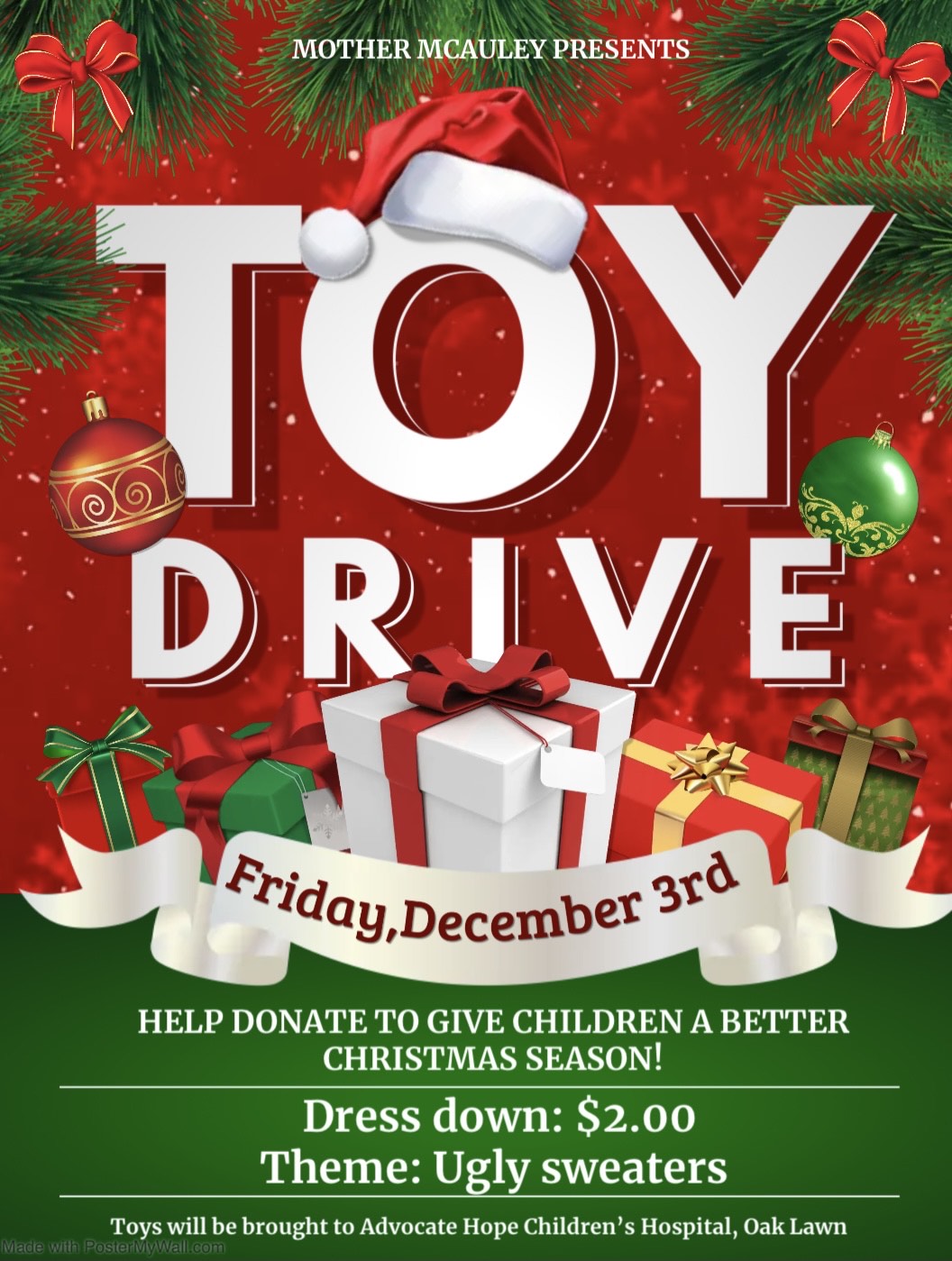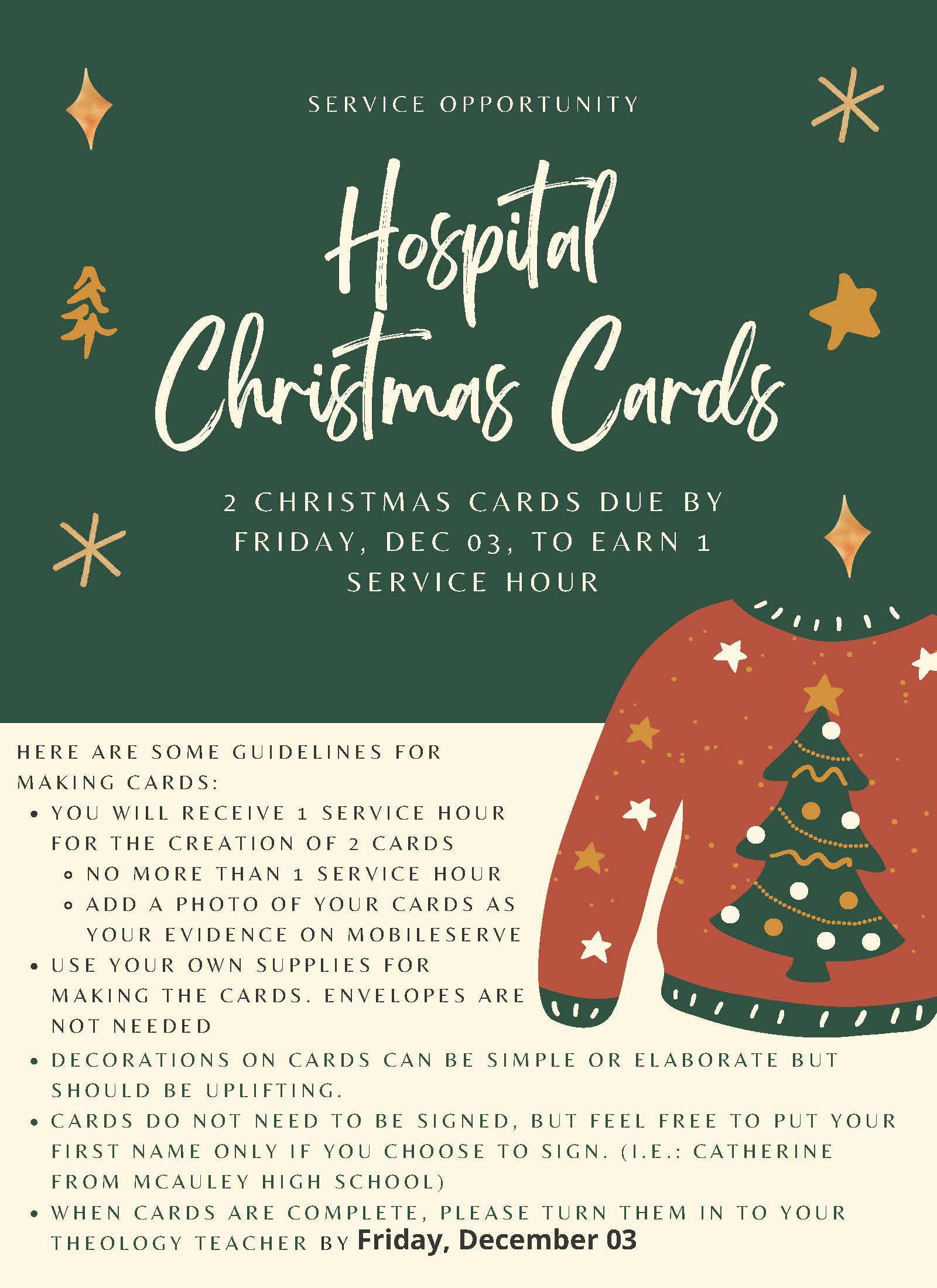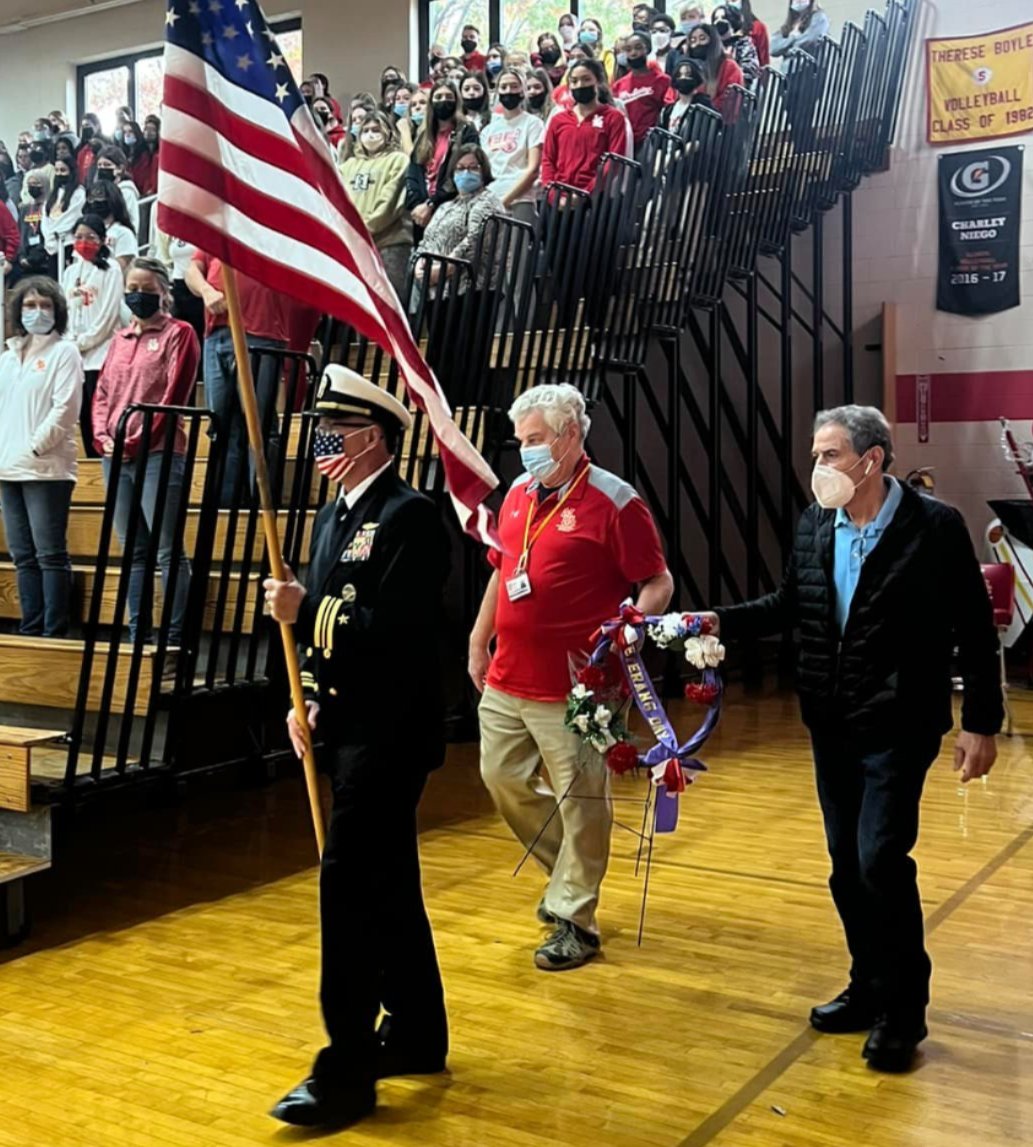 Thank you to Mr. Scott Allen, Mr. Dan Hnatusko and Mr. Paul Rossetti for leading us in our Veterans Day Ceremony on November 11.
Thank you to all of the brave men and women who have served our country!
Intro to Business Application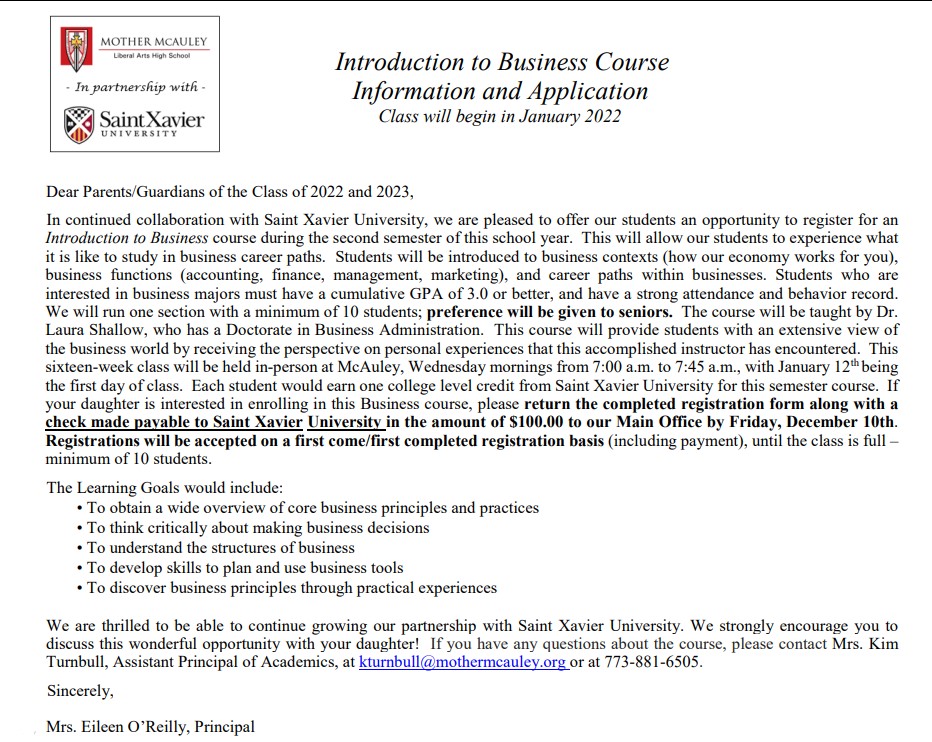 Cash for Christmas Raffle Winners

CONGRATULATIONS
to these LUCKY WINNERS!
Grand Prize Winner - $10,000
Patty Godfrey
Second Prize Winner - $5,000
Stacy Sheerin
Third Prize Winners - $2,500
Aubin Family
Edith Herman-Lopez
Fourth Prize Winners - $1,000
Jenny Daly
Brian McDonough
Jennifer Kenah
Duenas/Aranda Family
Stroner Family
We are grateful for your participation and support for the Cash for Christmas Raffle. Proceeds benefit all McAuley students and strengthen academics, athletics, faith and service, fine arts, STEM and many more programs. Thank you for your partnership in raising young girls to become women of Mercy, compassion and confidence.
We are MIGHTY proud of our senior athletes who signed letters of intent to play collegiate sports on National Signing Day! Congratulations to:
Aaliyah Walker- Davenport University - Softball
Alyssa Grant - Saint Mary's College - Lacrosse
Heather Jiricek- South Dakota Mines - Volleyball
Rosie Nolan- Carthage College - Lacrosse
Bella Finnegan- Indiana State - Basketball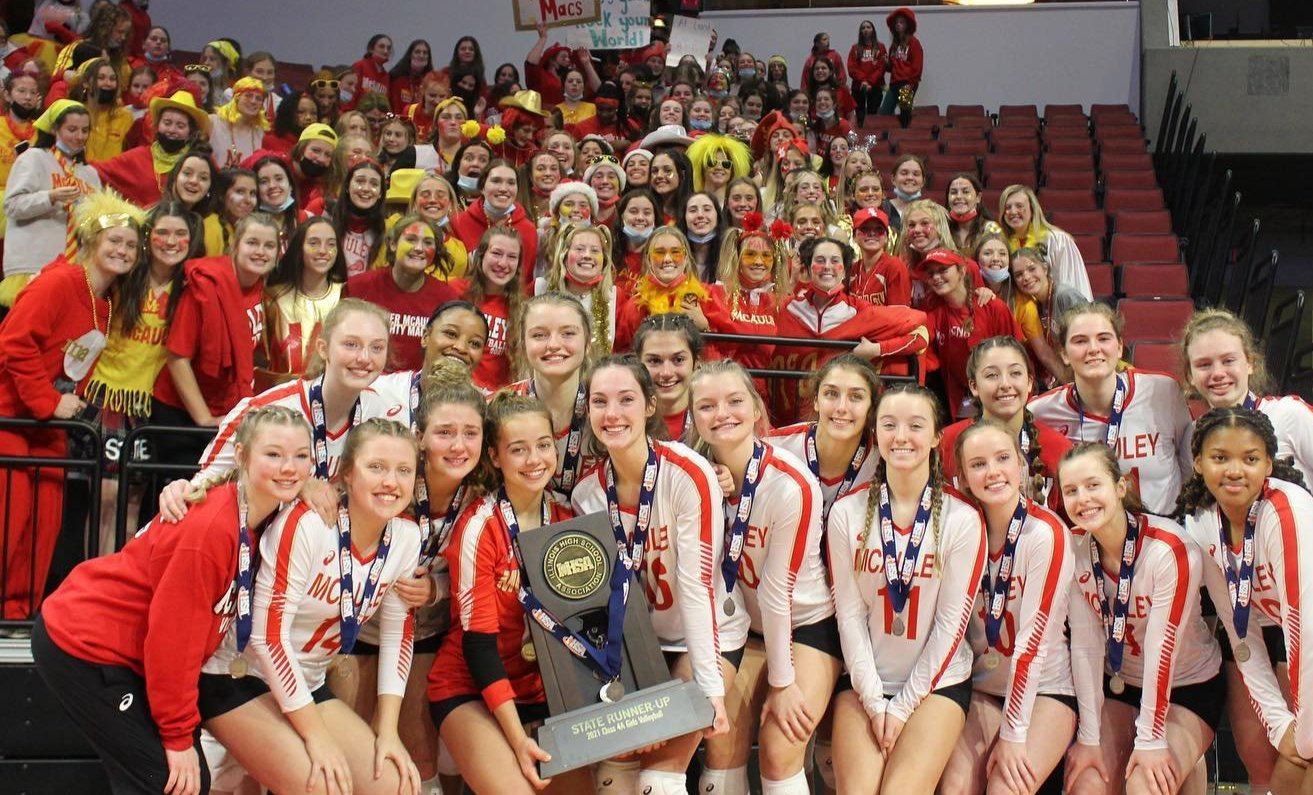 The Mighty Macs are state runner-ups! We are mighty proud of this team and all of their accomplishments this season.
Congratulations to Abby Manos '22, for a great season!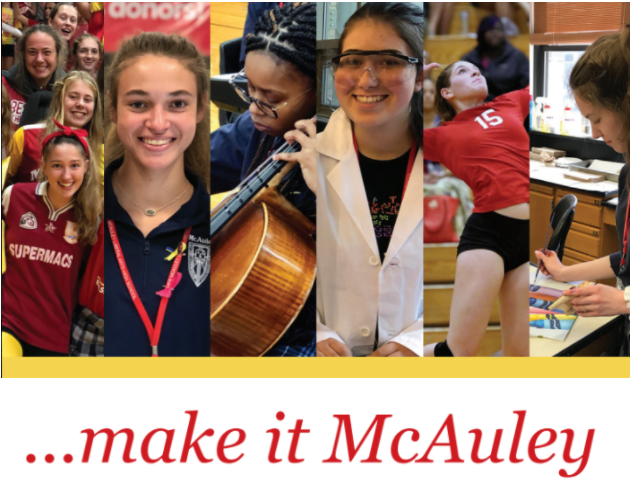 Our Entrance Exam will take place this Saturday, December 4, 2021.
If your daughter plans on testing at Mother McAuley, pre-register today!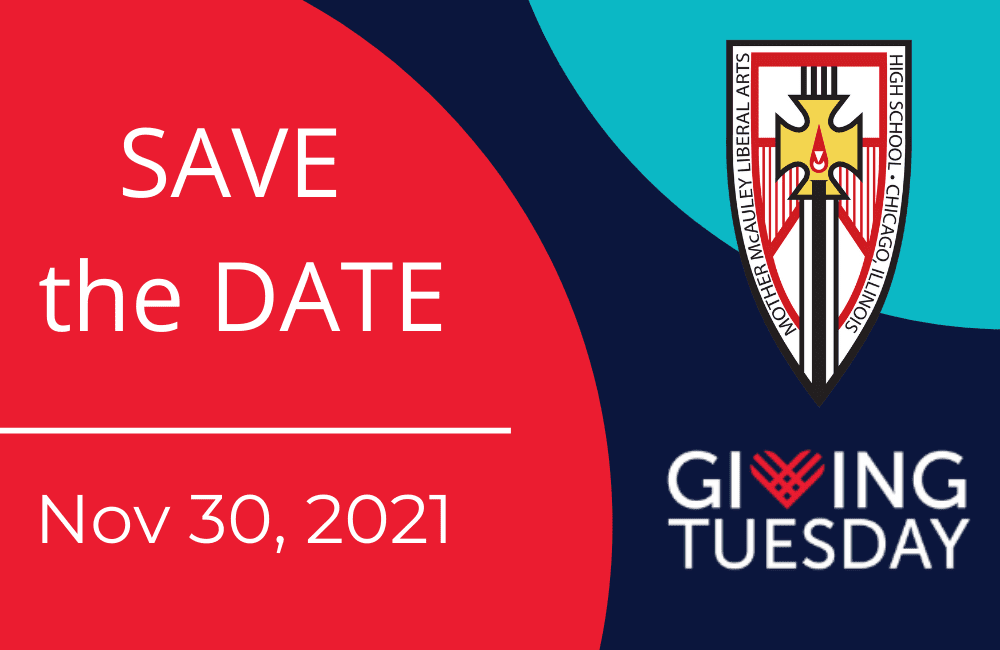 Don't forget, Giving Tuesday is just around the corner! Get a jump on your charitable giving by making a gift to McAuley TODAY!
Mothers' Club and Fathers' Club Member Dues are due by December 31, 2021.
Fathers' Club Wreath Pick-Up

Fathers' Club Wreath Sale Pick up is Wednesday, December 1st from 3-6 pm at the Auditorium Entrance.
Prom Dress Resale is back!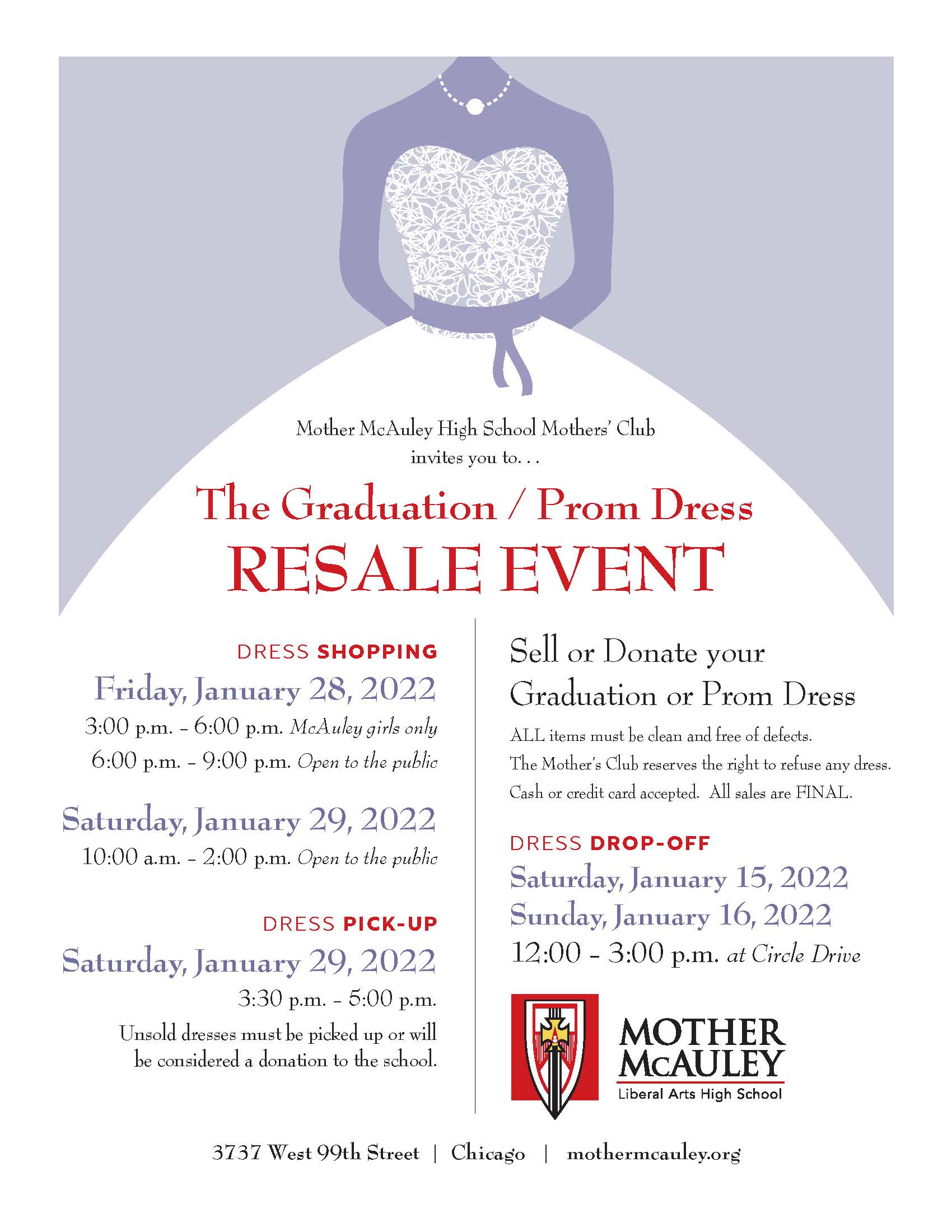 Mother McAuley Liberal Arts High School
3737 W. 99th Street
Chicago, IL 60655
To unsubscribe, click here.